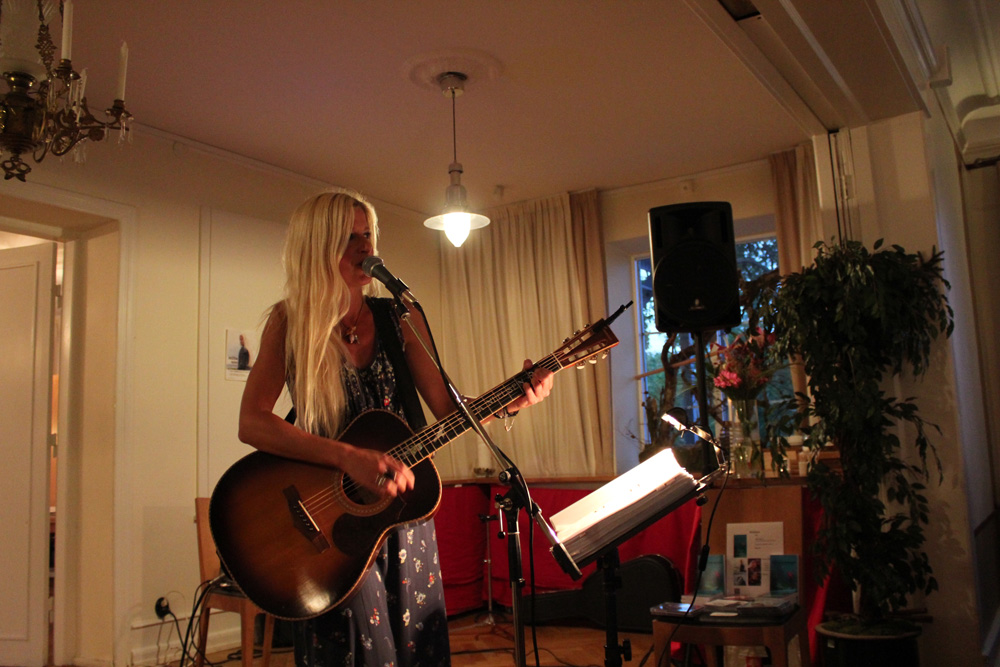 Nilla Nielsen live i Staffanstorp
Den 31 maj såg jag, Maria och Nicklas en mycket bra spelning med Nilla Nielsen på Gästis i Staffanstorp.
Nilla öppnade mycket bra med The Girl You Used to Know, Kommer inte att sova i natt, Not Ready och The UFO Song.
Lite senare kom två av kvällens höjdpunkter; fenomenala Higher Ground och rariteten Make Me Believe, som skrevs av en ung Nilla, men aldrig spelats på skiva.
Så nära var som alltid lysande liksom Goldfish in a Bowl. Hon bjöd även på ett bra covers; Odyssevs och The Galway Girl.
Salt och En annorlunda kontaktannons uppskattades av publiken och en stor höjdpunkt för mig var Bite Me.
Setlista
The Girl You Used to Know
Kommer inte att sova i natt
Not Ready
The UFO Song (the Guinea Pig Song)
Higher Ground
Make Me Believe
Odyssevs (Björn Afzelius)
The Galway Girl (Steve Earle)
Så nära
Goldfish in a Bowl
Hallelujah (Leonard Cohen)
Salt
En annorlunda kontaktannons
Bite Me
Piece of My Heart (Janis Joplin)
Övriga låtar minns jag inte
Band
Nilla Nielsen (sång, gitarr, munspel)
Videos
Bite Me