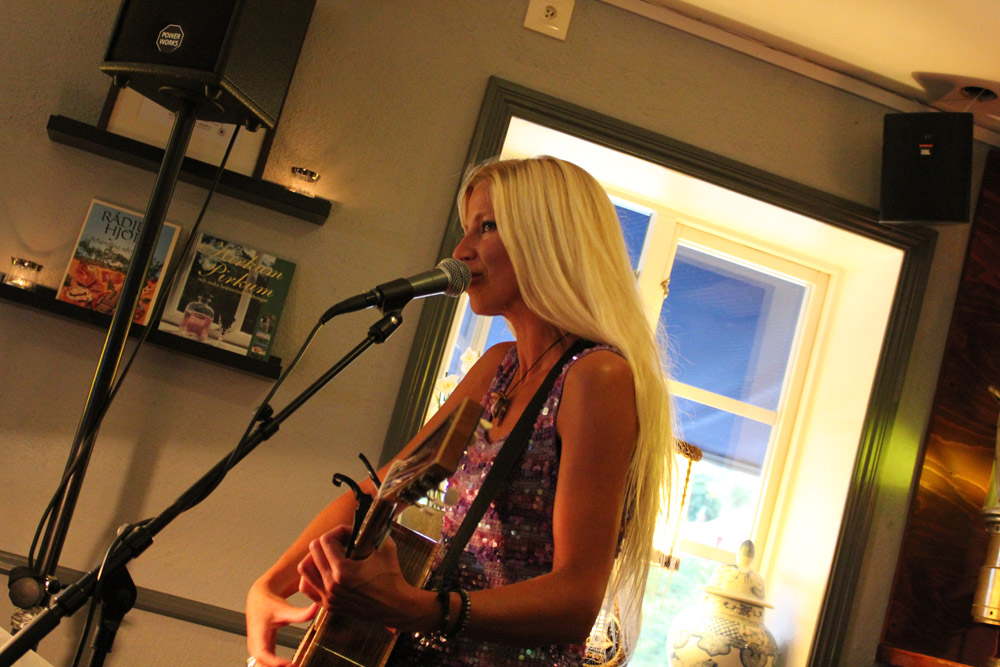 Nilla Nielsen live på Ven
Den 3 juli 2014 såg jag en bra spelning med Nilla Nielsen på Hamnkrogen på Ven. Det var kul att komma till Ven igen där jag sett Nilla live många gånger tidigare.
Nilla inledde med en klassisk Ven-låt; Flicka från Backafall. Något som publiken uppskattade. Ja det uppskattade den så mycket att Nilla fick spela den en gång till lite senare under kvällen.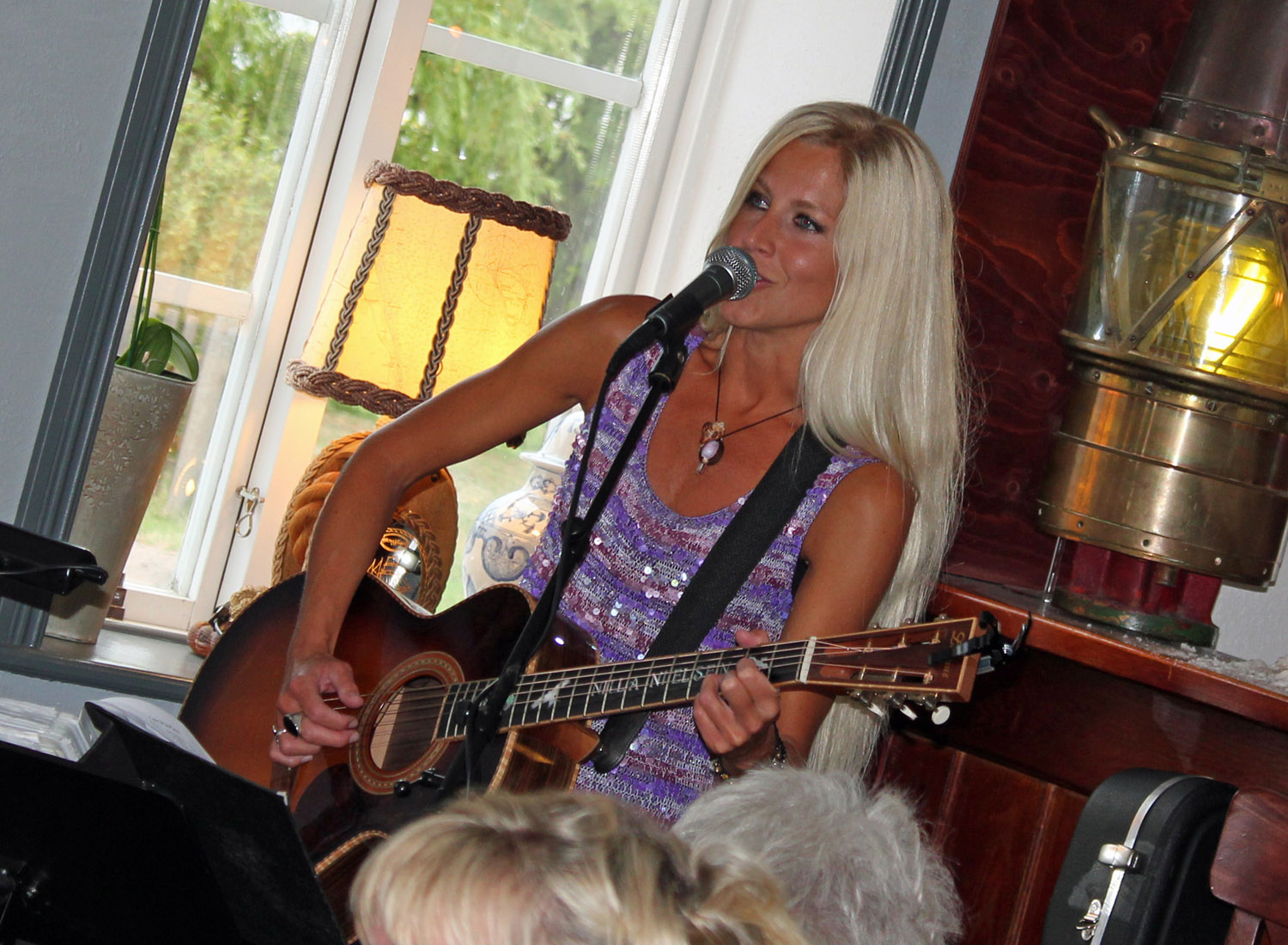 Vi fick även njuta av hennes munspel under Not Ready i början av spelningen. Den följdes av Kommer inte att sova i natt
Make Me Believe är en mycket fin låt som Nilla skrev när hon var i tonåren.
Så nära är en av mina absoluta favoriter med Nilla. Jag tycker den är ett rent mästerverk.
You Should Know By Now är en bra och tempofylld låt som följdes av fantastiska Higher Ground. Liquid Gold som handlar om det värdefulla vattnet passade extra bra att spela när man är på en ö…
Det var en kväll men massor av önskningar från publiken. Nilla spelade över 60 låtar och avslutningen var briljant. Makalösa versioner av You're Still Standin' There, Piece of My Heart och The Promised Land.
Setlista
Flicka från Backafall (cover av Gunnar Turesson)
Not Ready
Kommer inte att sova i natt
Let Her Go (Passenger)
Make Me Believe
Knockin' on Heaven's Door (Bob Dylan)
Så nära
You Should Know By Now
Stay (Rihanna)
This is My Life (Gasolin')
Higher Ground
Liquid Gold
O'boy (Peps Persson)
You're Still Standin' There (Steve Earle)
Piece of My Heart (Janis Joplin)
The Promised Land (Bruce Springsteen)
Övriga låtar minns jag inte
Band
Nilla Nielsen (Sång, gitarr, munspel)
Videos
Make Me Believe