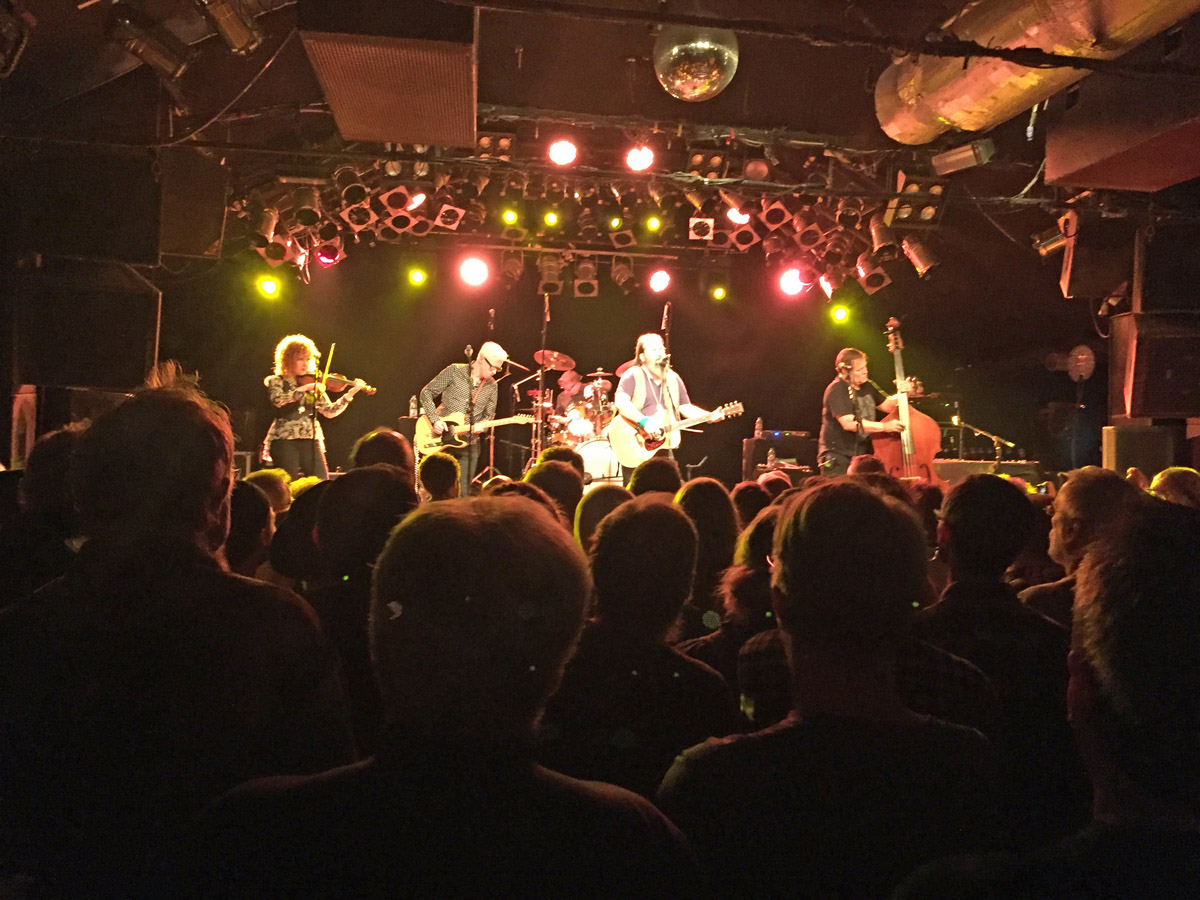 Steve Earle & The Dukes live i Malmö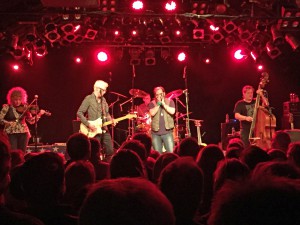 Jag såg en bra konsert med Steve Earle & The Dukes på Kulturbolaget i Malmö den 1 november 2015.
Jag har sett Steve Earle live 5 gånger tidigare och alla utom den 2008 har varit mycket bra. Denna gång var det en bra konsert, men lite väl mycket blues för min smak.
The Mastersons var förband, men det var tyvärr ganska traditionell tradig country. The Mastersons består av Chris Masterson och Eleanor Whitmore, som även är en del av The Dukes.
Inledningen var sådär, men sedan kom det bästa partiet på hela konserten. My Old Friend the Blues har aldrig varit någon av mina största favoriter, men denna kväll var den riktigt bra.
Someday och Guitar Town är grymt bra låtar från albumet Guitar Town och Steve gjorde riktigt bra versioner av dem.
Copperhead Road är en av Steve Earles allra bästa låtar. Härligt tryck i denna klassiker.
Goodbye är en av de finaste låtarna jag vet. Steve Earle har skrivit låten, men den är lika känd med Emmylou Harris (båda släpptes samma år).
Sedan kom ett par sämre låtar innan det var dags för härliga The Galway Girl, som även den spelats in av andra artister.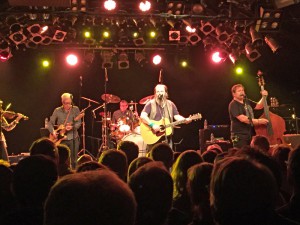 Första gången jag såg Steve Earle var i januari 1997, även det på KB. Då spelade han låtarna South Nashville Blues och CCKMP efter varandra och det gjorde han även ikväll. Båda gångerna sade han att eftersom South Nashville Blues låter mycket roligare än vad det egentligen var måste han också spela CCKMP (som är en förkortning av Cocaine Cannot Kill My Pain).
Därefter kom en rad ganska tradiga blueslåtar innan han bjöd på en stor överraskning.
Sista låten före extranumren var en cover av Hey Joe och det var en mycket bra version av The Leaves och Jimi Hendrix klassiker.
Första extranumret är Steve Earles kanske allra senaste låt. Den heter Mississippi, It's Time och är en mycket bra låt som handlar om att ta bort "Sydstatsflaggan" från Mississippis delstatsflagga eftersom det är en symbol för rasism.
Sista låten var ännu en överraskning och ännu en cover. Jag har aldrig hört Steve Earle spela The Wild Ones & The Troggs klassiker Wild Thing, men det var rejält ös som avslutade konserten.
Steve Earle & The Dukes
Steve Earle (Sång, gitarr, munspel, mandolin & banjo)
Kelly Looney (Bas & sång)
Will Rigby (Trummor)
Chris Masterson (Gitarr & sång)
Eleanor Whitmore (Fiol & klaviatur & sång)
Förband