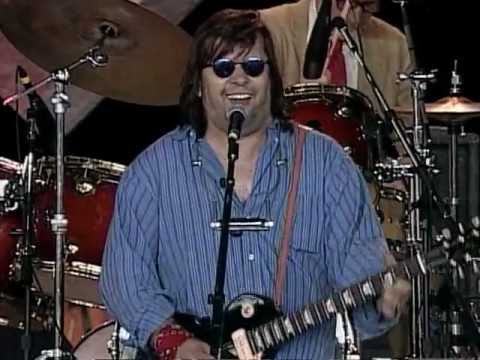 Steve Earle & The Dukes live i Malmö
Den 10 november 1997 såg jag och Mikael en grymt bra spelning med Steve Earle & The Dukes på KB i Malmö. När Earle spelade på KB i januari samma år lovade han att återvända med The Dukes och det kunde man ju inte missa.
Bästa låtarna under kvällen var Here I Am, Telephone Road, Copperhead Road, Devil's Right Hand, I Feel Alright och Guitar Town.
Setlista
Christmas in Washington
Here I Am
Taneytown
Telephone Road
Copperhead Road
Devil's Right Hand
I Feel Alright
Guitar Town
Övriga låtar minns jag inte
Steve Earle & The Dukes
Steve Earle (Sång, gitarr, banjo, mandolin, munspel)
Buddy Miller (Gitarr, sång)
Förband
Recension
4 – En hjälte i Malmö – Olle Berggren, Kvällsposten
Videos
Livevideos från "To Hell and Back" från 1996
I Feel Alright
Devil's Right Hand
Copperhead Road