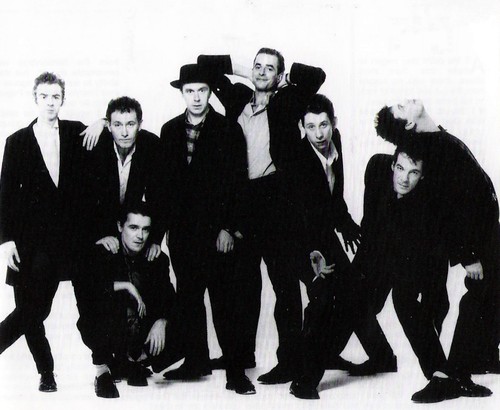 Den 16 november 1989 såg jag en mycket bra konsert med The Pogues i Lund.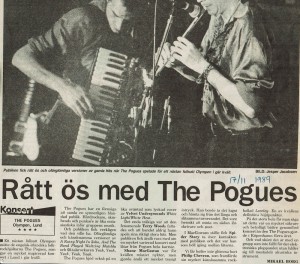 Shane MacGowan var ganska full, men klarade av att sjunga bra trots det.
De bästa låtarna var If I Should Fall from Grace With God, Young Ned of the Hill, A Rainy Night In Soho och The Sick Bed of Cuchulainn.
Philip Chevron sjöng på Lorelei.
Setlista
If I Should Fall from Grace With God
The Broad Majestic Shannon
Young Ned of the Hill
Lorelei
A Rainy Night in Soho
Dirty Old Town
The Sick Bed of Cuchulainn
Yeah, Yeah, Yeah, Yeah, Yeah
White Light / White City
And the Band Played Waltzing Matilda
Övriga låtar minns jag inte
The Pogues
Shane MacGowan (Sång)
Spider Stacy (Flöjt & sång)
Jem Finer (Banjo, mandola & saxofon)
James Fearnley (Dragspel, piano, mandolin & gitarr)
Andrew Ranken (Trummor, percussion & sång)
Philip Chevron (Gitarr, mandolin & sång)
Darryl Hunt (Bas & sång)
Recension
4 – Mikael Borg, Kvällsposten
Videos
If I Should Fall from Grace With God