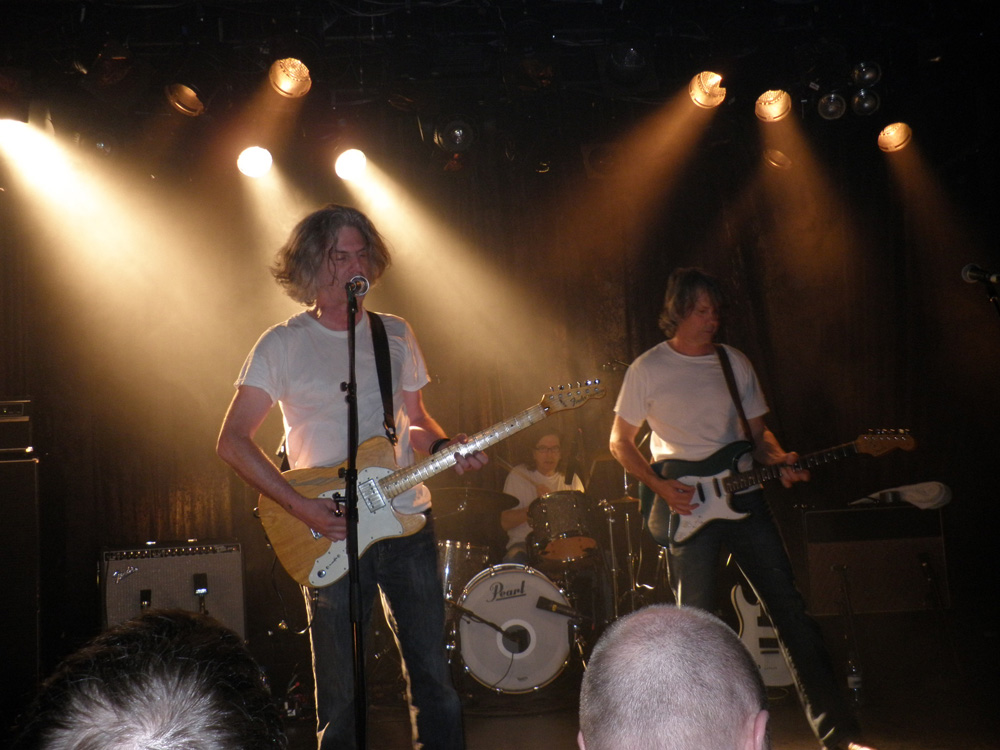 The Rainmakers live i Drammen

Några timmar efter att ha varit med om soundchecket den 30 mars 2011 drog sedan själva konserten igång. Union Scene i Drammen är en betydligt mindre rockklubb än Rockefeller Music Hall i Oslo, men det var även här utsålt. Det blev ännu en fantastisk konsert med ett av världens bästa band – The Rainmakers.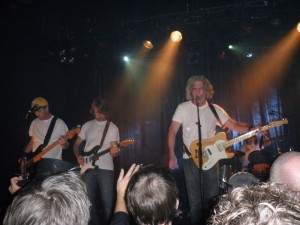 Precis som dagen före var Bob, Rich, Pat och Jeff iförda vita T-shirts när de drog igång kvällens rockshow. Precis som dagen före inleddes konserten med hela första albumet – låt för låt. Inbilla er nu inte att detta är något negativt. Rainmakers debutalbum är ett av världens bästa rockalbum och det är en stor njutning att höra dessa fantastiska låtar live.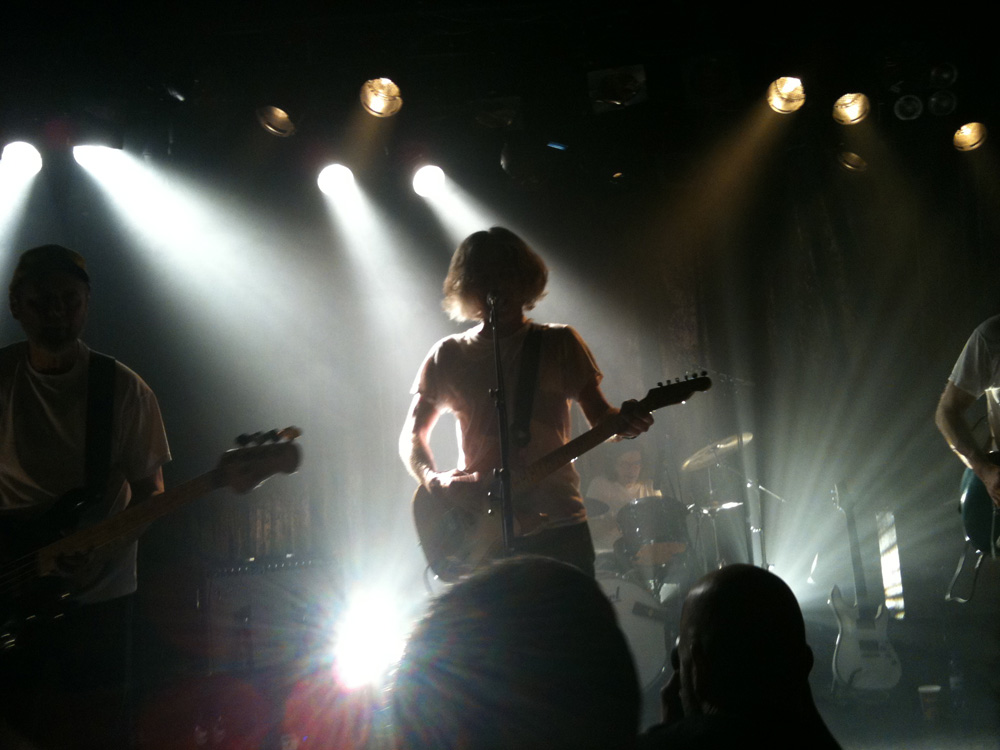 Det är fullt ös direkt i Rockin' at the T-dance, Downstream osv. Bästa delen av denna grymma konsert är när låtarna Big Fat Blonde, Long Gone Long, The One That Got Away, Government Cheese och Drinkin' on the Job spelas. Vilket jäkla tryck det är!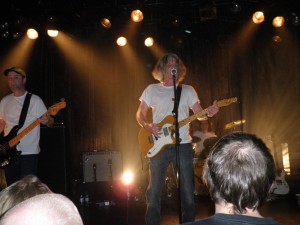 Det spelas några låtar som inte fanns med i Oslo, bl a den lysande The Wages of Sin och nya Half a Horse a Piece (som vi fick en försmak av på soundchecket tidigare under dagen).
Några av låtarna från albumet The Good News and the Bad News står verkligen ut denna kväll – Reckoning Day, Spend it on Love, Hoo Dee Hoo och speciellt Shiny Shiny är fullkomligt lysande.
Från nya skivan 25 On är Go Down Swinging (vilken glädje det finns i denna), Given Time och Missouri Girl bäst. De är lika bra som alla gamla klassiker. Frågan är dock om inte Another Guitar är kvällens allra bästa låt – den är helt grym.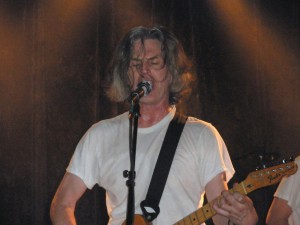 Konserten i Drammen är faktiskt lite längre än den i Oslo. Spelningen avslutas med 2 lysande covers: Burning Love (Elvis Presley) och Not Fade Away (Buddy Holly).
Bob Walkenhorst är kanske världens bästa författare av låttexter. Det visas tydligt i låtar som Government Cheese, Another Guitar, Shiny Shiny, The One That Got Away, Drinkin' on the Job, Information, The Lakeview Man, The Wages of Sin, Go Down Swinging och inte minst Greatest Night of My Life (som spelades efter soundchecket). Eller vad sägs om:
"If I go deaf I'm gonna blame Leo Fender" (Go Down Swinging)
"They'll turn us all into beggars 'cause they're easier to please
They're feeding our people that Government Cheese" (Government Cheese)
"But we played and played
and when we walked off the stage
I swore I'd just jammed with God" (Greatest Night of My Life)
"If Heaven is guilt, no sex and no show
Then I'm not sure if I really want to go" (The Wages of Sin)
"Cause she's the closest thing to a dream
That he's ever seen
She's the one he never sold
Some things are classic, some things are just old" (Shiny Shiny)
Även denna kväll köper jag ett par signerade skivor och pratar lite med de fenomenala musikerna i detta fantastiska band.
Tack för 2 fantastiska konserter. Jag hoppas det inte dröjer alltför länge innan jag får chansen att se The Rainmakers på nytt.
The Rainmakers
Bob Walkenhorst (Sång, munspel & gitarr)
Jeff Porter (Gitarr & sång)
Rich Ruth (Bas & sång)
Pat Tomek (Trummor)
Publik
250 st (utsålt)
Soundcheck
Videos
Drinkin' on the Job
Information
Missouri Girl
Another Guitar
Go Down Swinging