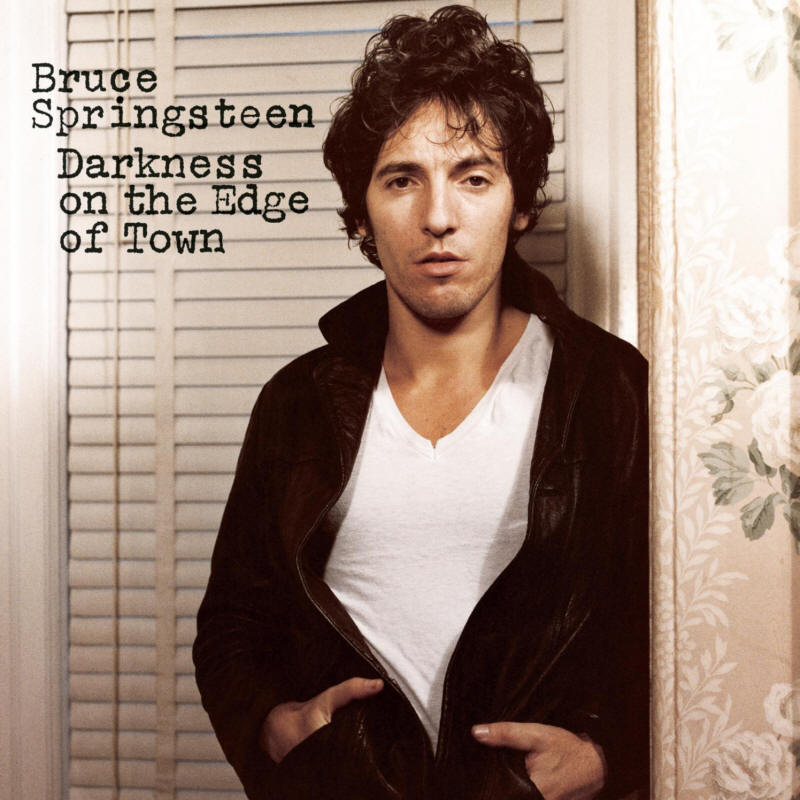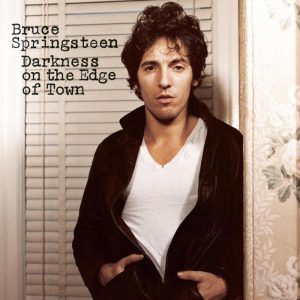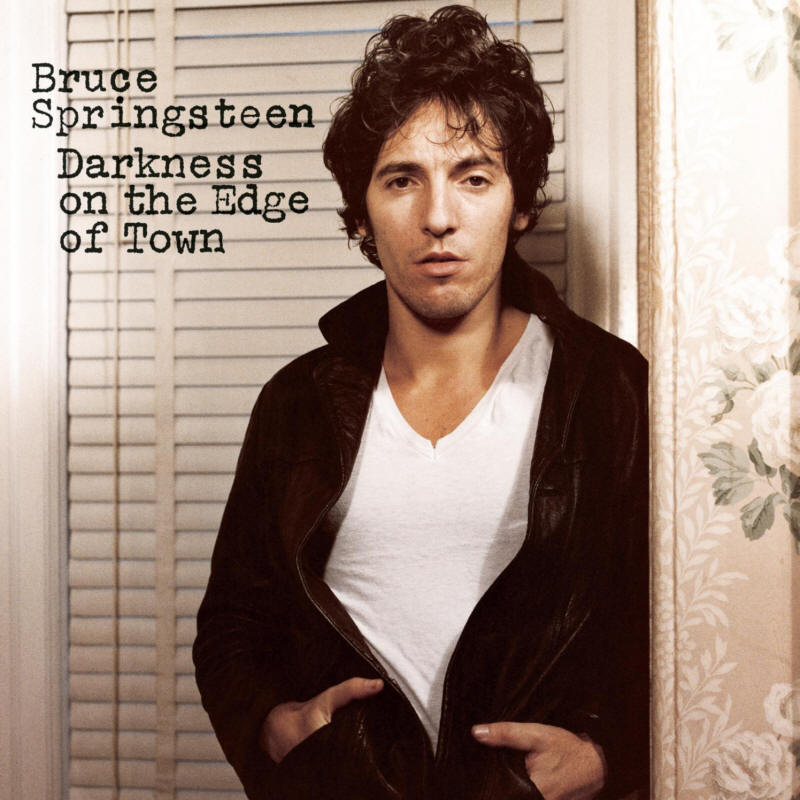 Bästa album
Bruce Springsteen – Darkness on the Edge of Town
Southside Johnny & The Asbury Jukes – Hearts of Stone
The Clash – Give 'em Enough Rope
Cold Chisel – Cold Chisel
Warren Zevon – Excitable Boy
Svenska
Kal P. Dal – Gräd ente fassan
Live
Bob Dylan – Live at Budokan
Bästa låtar
Bruce Springsteen – Badlands
Bruce Springsteen – The Promised Land
Patti Smith – Because the Night
Cold Chisel – Khe Sanh
Bruce Springsteen – Darkness on the Edge of town
Ebba Grön – Tyst för fan
Warren Zevon – Lawyers, Guns and Money
The Ramones – I Wanna Be Sedated
Bruce Springsteen – Racing in the Street
Ebba Grön – Profit
Svenska
Ebba Grön – Tyst för fan
Musikåret
1978 var året världens bästa låt, Bruce Springsteens "Badlands" släpptes på skivan "Darkness on the Edge of Town". Även i övrigt var det ett bra musikår. Det finns mängder av bra låtar, men ingen är lika bra som "Badlands". Det har snart gått 40 år, men jag ryser fortfarande varje gång jag hör denna underbara rocklåt.
Poor man want to be rich
Rich man want to be king
And a king ain't satisfied
Till he rules everything
I want to go out tonight
I want to find out what I got
Andra halvan av 70-talet skrev Bruce Springsteen massor av bra låtar. Tyvärr förhindrade en rättegångstvist med hans tidigare manager honom från att ge ut nya skivor under en tid. När väl "Darkness on the Edge of Town" kom ut 1978 var det en otroligt bra samling låtar – helt enkelt det näst bästa albumet någonsin (bara hans egna "Born to Run" är bättre). "Badlands" är helt fantastisk. Den är också "The Promised Land" med underbart munspel. Titellåten "Darkness on the Edge of Town" är också grymt bra. "Racing in the Street" är en av Springsteens bästa ballader med härligt piano av Roy Bittan. "Factory" är en bra låt som handlar om hans pappa. "Prove it All Night" är en härlig rocklåt. "Candy's Room", "Adam Raised a Cain", "Something in the Night" och "Streets of Fire" är också mycket bra. Det finns bara bra låtar på detta härliga rockalbum.
Många av låtarna som inte fick plats på "Darkness on the Edge of Town" släpptes många år senare på "Tracks" och "The Promise: The Darkness on the Edge of Town Story". Det är sannerligen inte vilka låtar som helst…
En av låtarna som inte fick plats var den fullkomligt lysande "Because the Night". Jag fattar inte hur man kan ge bort en sådan låt, men det var precis vad Bruce gjorde. Han skrev Because the Night, men tyckte av någon anledning inte att den passade in på "Darkness" och gav den istället till Patti Smith. Hon skrev om den lite och fick en stor hit med låten. Patti Smiths version av "Because the Night" är oerhört bra, men den kommer ändå inte riktigt upp till samma nivå som Bruce Springsteens gör. Hur som helst – "Because the Night" är även den en av världens bästa låtar.
Southside Johnny & The Asbury Jukes tredje album "Hearts of Stone" är fantastiskt bra. Även det är producerat av Steve Van Zandt. Bästa låten "Talk to Me" är skriven av Bruce Springsteen, liksom titellåten "Hearts of Stone". Little Steven har bl a skrivit "I Played the Fool", "Got to be a Better Way Home" och "Take It Inside". Steve Van Zandt och Max Weinberg från The E Street Band spelar på skivan liksom The Miami Horns (Bob Mucklin, Rick Gazda, Stan Harrison, Richie "La Bamba" Rosenberg och Eddie Manion).
The Clash andra album "Give 'em Enough Rope" är mycket bra, även om föregångaren var ännu bättre. "English Civil War", "Safe European Home" och "Tommy Gun" är bästa låtarna på plattan.
1978 års bästa debutalbum är "Cold Chisel" av det australienska rockbandet med samma namn. Sångare i Cold Chisel är Jimmy Barnes, som senare även skulle få en framgångsrik solokarriär. Jag tycker Jimmy Barnes har en helt fantastisk röst – kanske den allra bästa av alla rocksångare. "Khe Sanh" är en helt magisk låt som handlar om en soldats hemkomst från Vietnam till Australien.  "Home and Broken Hearted" och "Juliet" är också bra låtar.
Warren Zevons album "Excitable Boy" är bra. Zevons låttexter har alltid varit bra och denna skiva är inget undantag. Bästa låtarna är "Lawyers, Guns and Money", "Roland the Headless Thompson Gunner" och "Werewolves of London".
Bästa svenska skivan är Kal P. Dals "Gräd ente fassan". Ännu en skiva med härlig skånsk rock'n'roll. Bästa låtarna är "Knabbar på himmelens dörr", "John Silver" och "Houndans kvinna".
Bästa liveskiva är utan tvekan Bob Dylans dubbelalbum "Live at Budokan". Bob Dylan har skrivit massor av bra låtar och frågan är om någon annan skiva innehåller lika många som "Live at Budokan". Mina favoriter på skivan är "Mr Tambourine Man", "Shelter from the Storm", "Like a Rolling Stone", "Just Like a Woman", "Knockin' on Heaven's Door" och "The Times They are a-Changin'".
The Ramones släppte en av sina allra bästa låtar 1978. "I Wanna Sedated" är fullkomligt lysande och klart bästa låten på "Road to Ruin".
Ebba Grön bildades 1977 och är ett av de bästa svenska rockbanden. Ebba Grön bestod av Joakim "Pimme" Thåström (sång, gitarr), Lennart "Fjodor" Eriksson (bas, sång) och Gunnar "Gurra" Ljungstedt (trummor). 1981-83 var även Stry Terrarie (orgel, gitarr) med i bandet. 1978 släppte Ebba Grön singlarna "Anti-rock" med låtarna "Profit" och "Ung och sänkt" – och "Pro-rock" med låtarna "Mona Tumbas Slim Club" och "Tyst för fan".
The Dictators släppte sin bästa låt, "Stay With Me" på albumet "Blood Brothers". Bob Dylan, Nationalteatern, Tom Robinson Band, Dire Straits och Tom Petty & The Heartbreakers gjorde också bra låtar 1978.
Spellista på Spotify
Videos