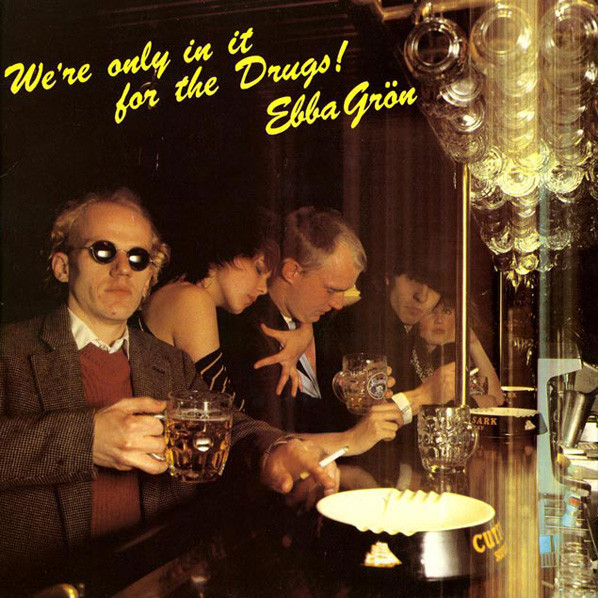 Bästa album
Ebba Grön – We're Only in It for the Drugs
The Clash – London Calling
Ulf Lundell – Ripp rapp
Cold Chisel – Breakfast at Sweethearts
Ian Hunter – You're Never Alone With a Schizophrenic
Svenska
Ebba Grön – We're Only in It for the Drugs
Live
No Nukes: The MUSE Concert for a Non-Nuclear Future
Bästa låtar
The Clash – I Fought the Law
Ebba Grön – We're Only in It for the Drugs
Ebba Grön – Vad ska du bli?
The Clash – London Calling
The Clash – Spanish Bombs
AC/DC – Highway to Hell
Runrig – Loch Lomond
Ulf Lundell – (Oh la la) jag vill ha dej
Ebba Grön – Pervers politiker
Ebba Grön – Totalvägra
Svenska
Ebba Grön -We're Only in It for the Drugs
Musikåret
1979 var ett bra musikår. Kanske inte jättemånga bra album, men desto fler bra låtar av många olika band/artister.
Ebba Grön släppte sitt härliga debutalbum "We're Only in It for the Drugs". Ebba Grön har alltid varit ett av mina största svenska favoritband och detta är deras bästa skiva. Bästa låtarna är "We're Only in It for the Drugs", "Vad ska du bli?", "Pervers politiker", "Totalvägra" och "Schweden Schweden".
Ulf Lundell släppte sin dittills bästa skiva "Ripp Rapp". Här finns flera mycket bra låtar som "(Oh la la) jag vill ha dej", "Rom i regnet" och "På fri fot".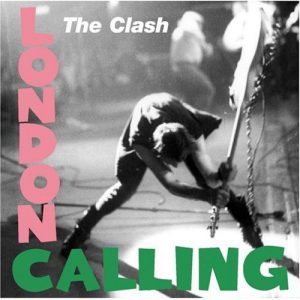 The Clash dubbelalbum "London Calling" är precis som deras tidigare skivor mycket bra. Många bra låtar som "London Calling", "Spanish Bombs", "Death or Glory" och "Lost in the Supermarket". Det är en verklig klassiker som av många anses vara en av de bästa skivorna någonsin. Skivomslaget är lika klassiskt som skivan. Jag har en affisch på det hemma på väggen.
The Clash gjorde också 1979 års bästa låt "I Fought the Law", men den finns inte med på "London Calling" utan istället på US version av debutplattan "The Clash" (UK version utan "I Fought the Law" släpptes 1977).
AC/DC släppte "Highway to Hell" som är en av deras allra bästa låtar.
Runrigs "Loch Lomond" är en helt lysande låt som också tillhör årets bästa. Egentligen ska den höras live – då är den helt magisk.
Cold Chisels album "Breakfast at Sweethearts" är bra och innehåller bl a "Goodbye (Astrid Goodbye)", "Merry-Go-Round" och "Shipping Steel".
Årets fyndigaste albumtitel är utan tvekan Ian Hunters "You're Never Alone With a Schizophrenic". Det är en riktigt bra platta som har låtar som "Cleveland Rocks", "Just Another Night" och "Bastard".
Bästa liveskivan var "No Nukes: The MUSE Concert for a Non-Nuclear Future". Bruce Springsteen & The E Street Band gör ett grymt "Detroit Medley" och en bra version av "Stay". Andra bra låtar är "Get Together" med Jesse Colin Young och "Teach Your Children" med Crosby, Stills & Nash.
Bland många andra bra låtar från 1979 kan nämnas "Pojkar, pojkar, pojkar" av Eldkvarn, "682 A" av Kim Larsen, "Balladen om K" av Björn Afzelius, "I Need a Lover" av John Mellencamp (då kallade han sig John Cougar) och "The Rose" av Bette Midler.
Spellista på Spotify
Videos