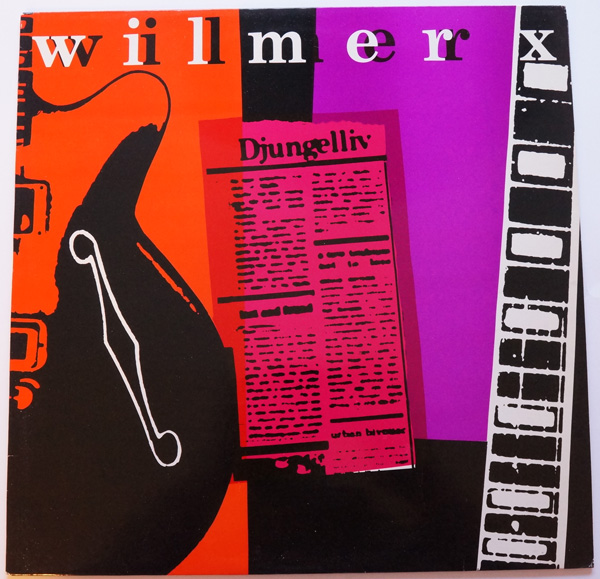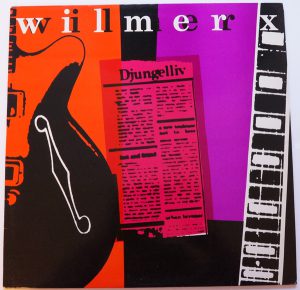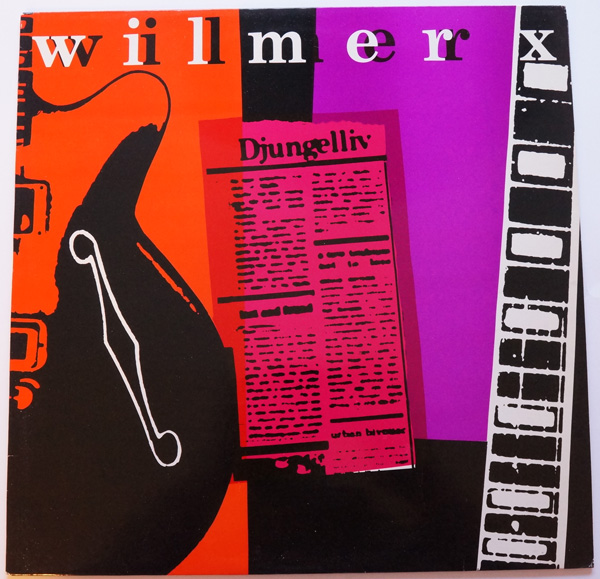 Bästa album
Wilmer X – Djungelliv
Jason & The Scorchers – Fervor
John Mellencamp – Uh-huh
Bob Dylan – Infidels
Dan Hylander & Raj Montana Band – Calypso
Svenska
Wilmer X – Djungelliv
Live
U2 – Under a Blood Red Sky
Bästa låtar
U2 – Sunday Bloody Sunday
Wilmer X – Vem är den flickan
The Alarm – Sixty Eight Guns
John Mellencamp – Authority Song
The Alarm – The Stand (Prophecy)
Jason & The Scorchers – Absolutely Sweet Marie
Wilmer X – Du, du, du
John Mellencamp – Pink Houses
Jason & The Scorchers – Harvest Moon
Wilmer X – Leva eller lyda
Svenska
Wilmer X – Vem är den flickan
Musikåret
1983 var ett bra musikår. Det kom flera bra album och låtar.
Bästa låten är utan tvekan "Sunday Bloody Sunday" av U2. Det är en sanslöst bra låt – U2:s bästa! Låten handlar om "den blodiga söndagen" 1972 i Derry på Nordirland och är en protestsång mot våld som drabbat Irland. "Sunday Bloody Sunday" fanns med på studioalbumet "War", men det är i framförallt versionen på liveskivan "Under a Blood Red Sky" jag gillar allra mest. Här finns även andra kanonlåtar som "The Electric Co", "I Will Follow" och "New Year's Day".
Wilmer X album "Djungelliv" är otroligt bra. Det finns hur många bra låtar som helst på den skivan. Allra bäst är "Vem är den flickan", som skrevs av Thomas Holst – annars var det Nisse Hellberg som skrev nästan alla Wilmer X låtar. Andra höjdare är "Du, du, du", "Leva eller lyda", "Blundar hellre än ser", "Tur och talang" och "Blod eller guld".
Jason & The Scorchers debut-EP "Fervor" är också mycket bra. Med låtar som "Absolutely Sweet Marie", "Harvest Moon", "Both Sides of the Line" och "I Can't Help Myself" är den bättre än alla album förutom "Djungelliv".
John Mellencamp blev bättre för varje år och "Uh-huh" var hans dittills bästa album. Den innehåller några riktiga kanonlåtar som "Authority Song", "Pink Houses", "Crumblin' Down" och "Serious Business".
Bob Dylan gjorde med "Infidels" sitt bästa album på många år. Bästa låtarna är "Jokerman", "License to Kill" och "Don't Fall Apart on Me Tonight".
Dan Hylander & Raj Montana Bands album "Calypso" var inte riktigt lika bra som "Bella notte" året före, men hade flera bra låtar som "Vykort, vykort", "21/3" och "I hemlighet".
The Alarm hade ännu inte släppt sin debutplatta, men de fantastiska låtarna "Sixty Eight Guns" och "The Stand (Prophecy) gavs ut som singlar.
Bonnie Tylers låt "Faster Than the Speed of Night" är grymt bra. Inte så konstigt då Roy Bittan spelar piano och Max Weinberg trummor (båda från The E Street Band).
Andra bra låtar under året är "A New England" (Billy Bragg), "Middle of the Road" och "Back on the Chain Gang" (The Pretenders), "Cuts Like a Knife" (Bryan Adams) och "Beast of Burden" (Bette Midler).
Spellista på Spotify
Videos