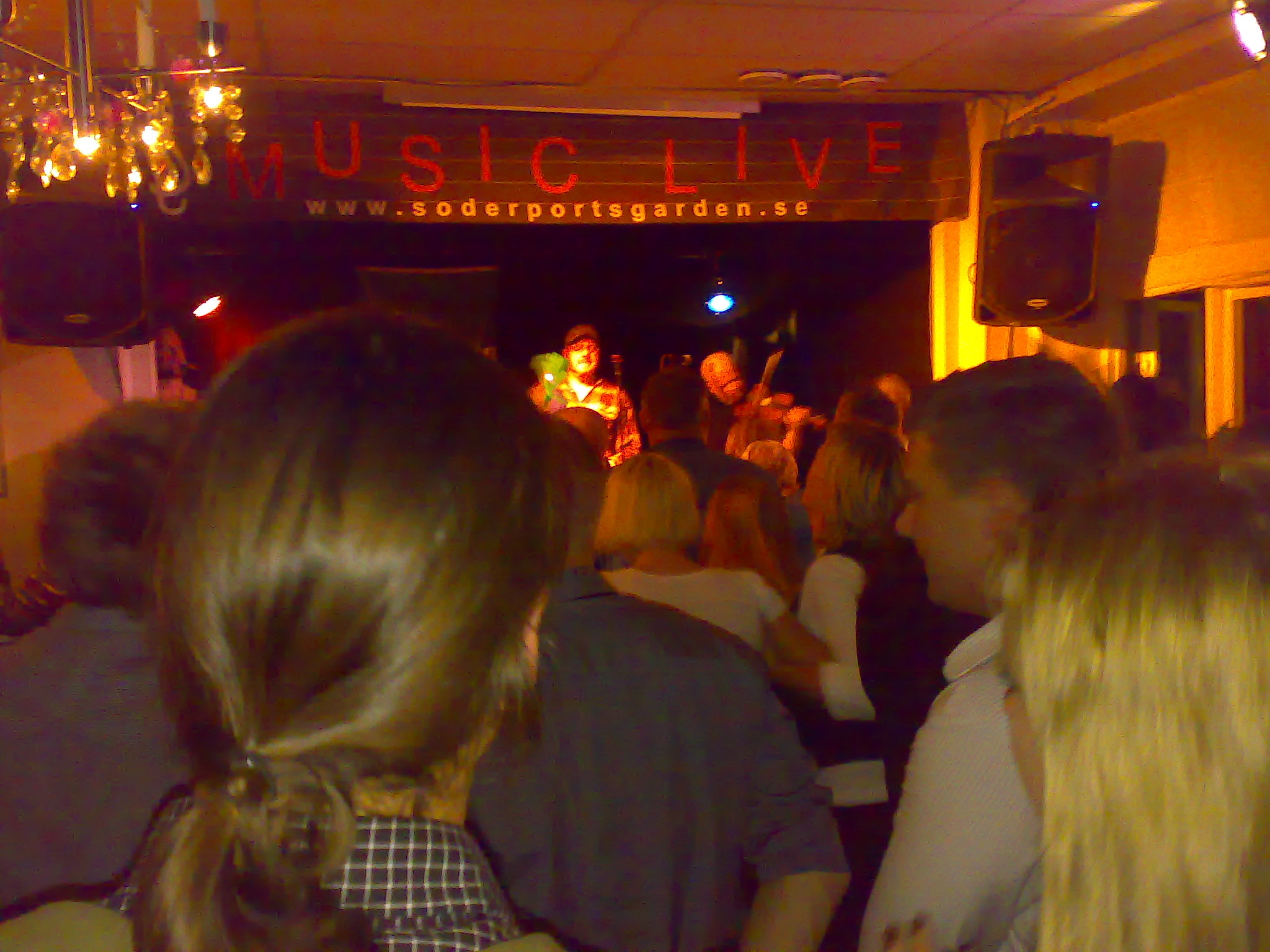 Ballygarrets live i Kalmar
Den 20 september 2008 såg jag Ballygarrets på Söderport i Kalmar. Förra gången var i december. Johan Israelsson är inte bara en bra pingisspelare (som tyvärr vinner mot mig alltsom oftast på träningarna) – han är dessutom en jäkel på fiol.
Ballygarrets spelar irländsk musik med många covers av The Pogues och Wild Rover. Pogues har alltid varit ett av mina riktiga favoritband och jag har sett dem 3 gånger. Wild Rover i sin tur översatte flera Pogues-låtar till svenska (nåja småländska från Hultsfredtrakten i varje fall).
Jag tycker Ballygarrets är skitbra och hoppas få se dem många gånger framöver. De spelar många riktigt bra låtar, men allra bäst är If I Should Fall from Grace With God / Storgädda. Andra höjdare är Illevik, Liven, Whiskey in the Jar och Road to Athy (som de körde 2 gånger).
Setlista
Wild Rover
Illevik (cover av Wild Rover)
Star of County Down
Whiskey in the Jar (cover av Thin Lizzy)
Potpuree 1
Road to Clady
Mountain Dew
Chandliers Shop
Rattlin' Bog
Road to Athy
Liven (cover av Wild Rover)
Dirty Old Town (cover av The Pogues)
If I Should Fall from Grace With God / Storgädda (cover av The Pogues & Wild Rover)
Hultsfre'marken (cover av Wild Rover)
All for me grogg
Oh Susanna
Drunken sailor
Potpuree 2
Molly Malone
Road to Athy (se videoklipp nedan)
Ballygarrets
Johan Malmström (sång)
Johan Israelsson (fiol, sång)
Pär Israelsson (gitarr, sång)
Jörgen Sjöwall (trummor)
Rikard Ekström (bas)
Videos
Min egen livevideo
Road to Athy