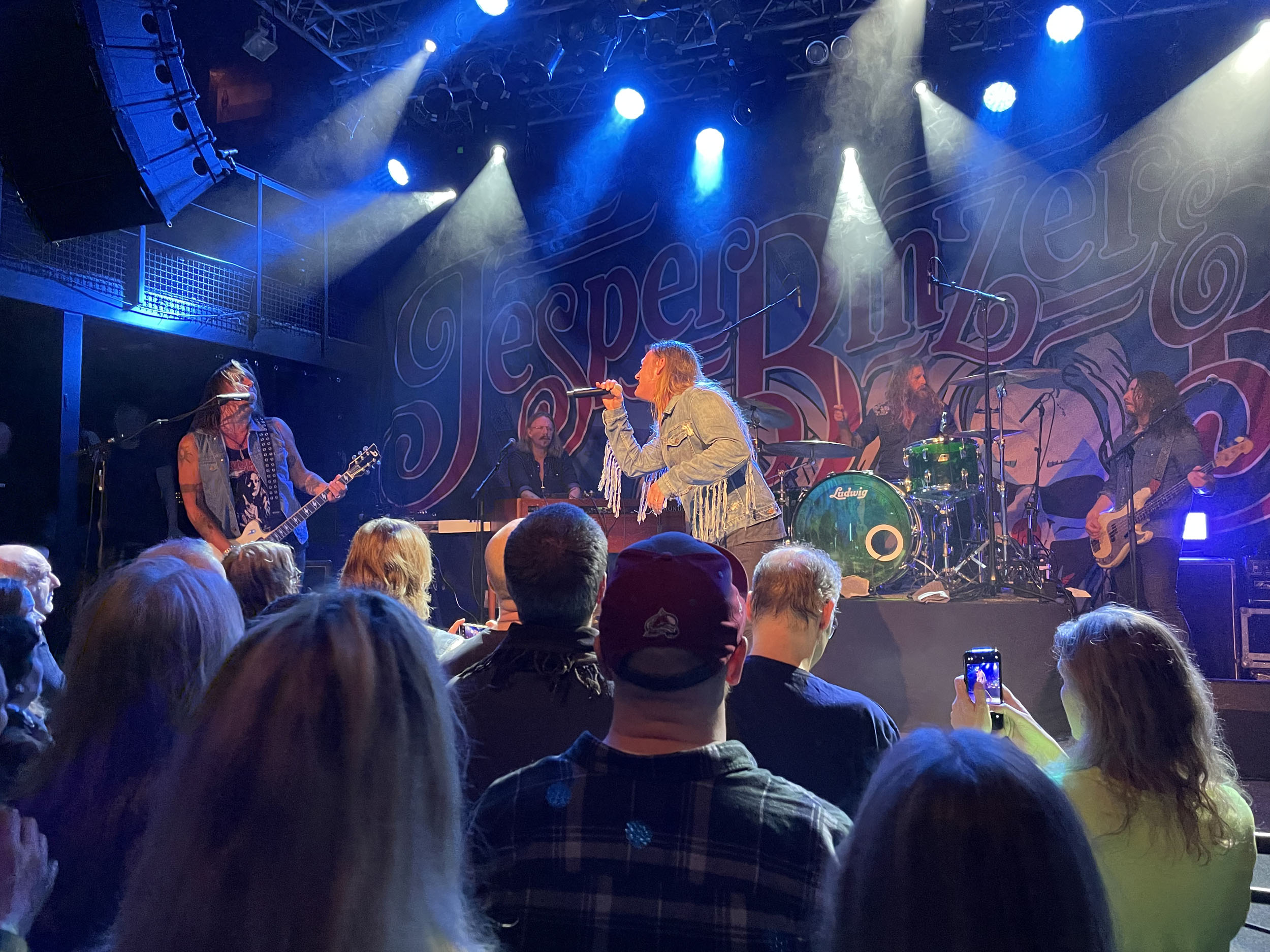 Jesper Binzer live i Helsingborg
Den 18 mars 2022 såg jag en bra konsert med Jesper Binzer på The Tivoli i Helsingborg. Det var väldigt kul att åter se livemusik.
Jag har sett Jesper Binzer live tillsammans med D-A-D 4 gånger tidigare, men detta var första gången jag såg honom med sitt band som soloartist. Jesper Binzer har på senare år släppt soloalbumen "Dying Is East" och "Save Your Soul". Även om de inte är lika bra som D-A-D:s album finns ändå ett antal bra låtar.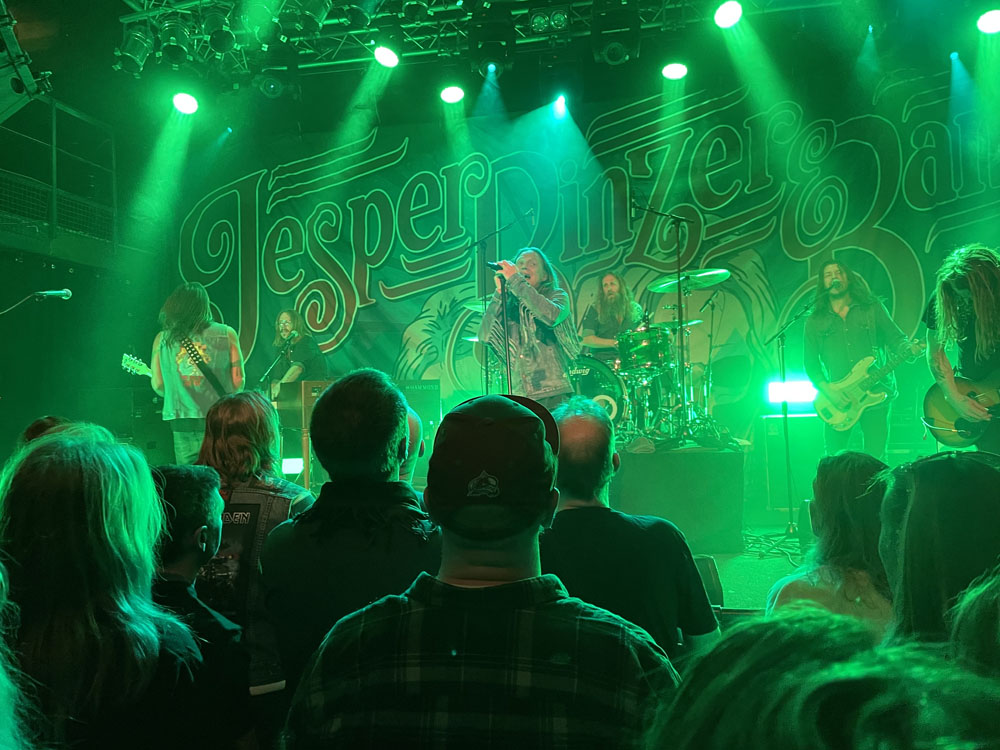 Konserten börjar lysande. "Dying Is Easy (Rock'n'Roll Is Hard)" är en kanonbra rocklåt – och den bästa under hela kvällen. Det är hög volym och fullt ös med en gång.
Den följs av "My Head's Been Places" och "Undecided" som också är bra.
Efter ett par lugnare låtar tar det fart igen i "The Space She's in". Jesper Binzer är en mycket bra sångare och liveartist.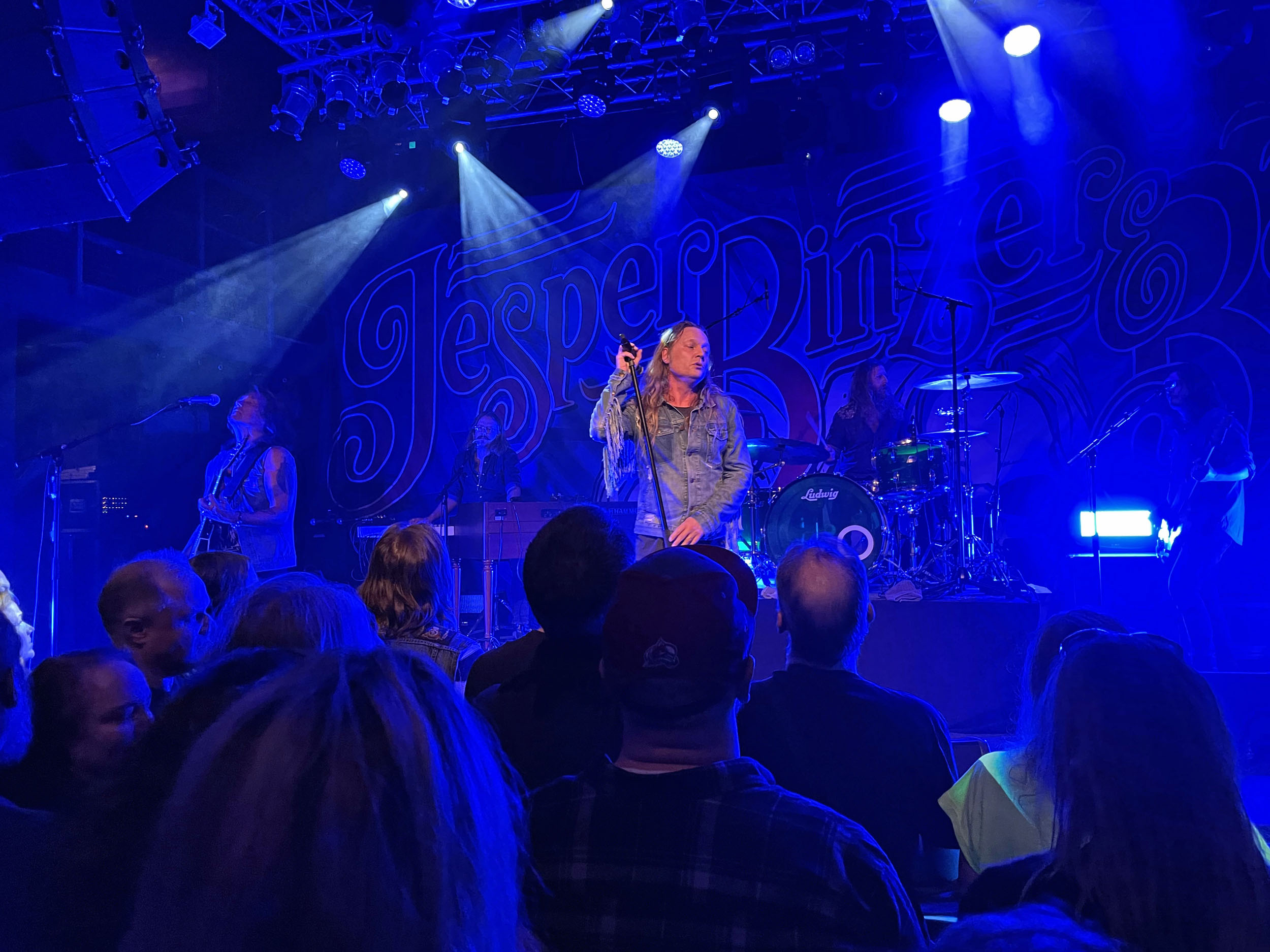 Och ännu mer ös blir det i "The Future Is Now" som är sista låten för extranumren. I slutet av låten lämnar Jesper Binzer scenen, men resten av bandet rockar på ett tag till.
Jesper Binzer är dock snart tillbaka för extranummer. De börjar med "Dream Big".
Titellåten från senaste albumet "Save Your Soul" är precis som väntat en av konsertens bästa låtar.
Kvällen avslutas med "Wild Child", som är en cover av The Savage Roses.