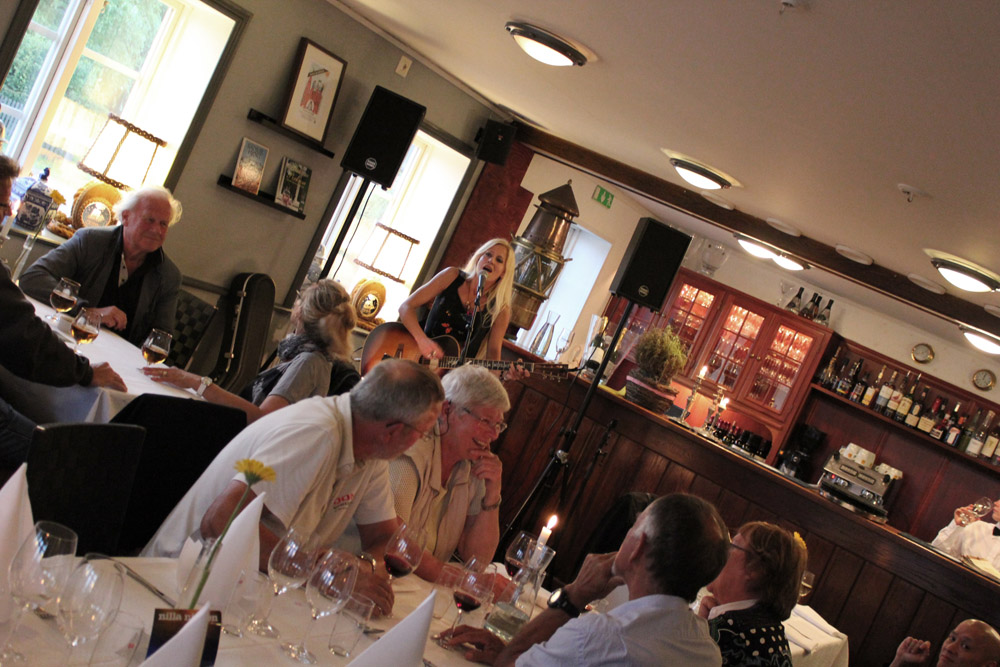 Nilla Nielsen live på Ven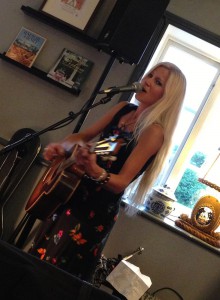 Den 4 juli 2013 såg jag en mycket bra spelning av Nilla Nielsen på Hamnkrogen på Ven. Kvällen började med fantastiskt god mat – svart pasta med skaldjur och fisk 🙂
Nilla inledde med sköna Kommer inte att sova i natt, lite senare kom hennes första låt The Girl You Used to Know och magnifika Så nära.
Däremellan några covers, bl a Baby Can I Hold You, Men bara om min älskade väntar, I Still Haven't Found What I'm Looking for och Leaving on a Jet Plane.
Nilla spelade vackert munspel i Not Ready. Hon gjorde en bra cover av Sång till friheten och en enastående Hallelujah.
Jag blev jätteglad när hon tillägnade mig You're Still Standin' There som en tidig födelsedagspresent. Extra kul då Nilla vet att jag älskar både när hon spelar munspel och Steve Earles låtar. Tack min vän!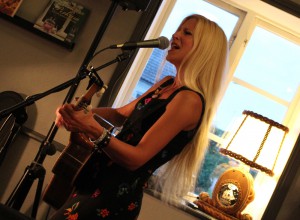 De egna låtarna The UFO Song, Håll mig och inte minst En annorlunda kontaktannons var också mycket bra.
Det var många önskemål om låtar och eftersom det fanns både holländare och danskar på Hamnkrogen spelade Nilla Nobody's Wife och Den jeg elsker.
Higher Ground är Nillas eget mästerverk och hon sjöng grymt bra i denna liksom i You Should Know By Now och Du gav mig Fantomenringen.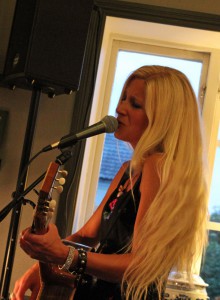 Andra härliga covers var Kom änglar, I Fought the Law, Piece of My Heart och Knockin' on Heaven's Door.
Det var en härlig kväll med underbar musik under 4 timmar av denna fantastiska sångerska. Tack igen Nilla!
Setlista
Kommer inte att sova i natt
Baby Can I Hold You (cover av Tracy Chapman)
The Girl You Used to Know
Men bara om min älskade väntar (Nationalteatern)
I Still Haven't Found What I'm Looking for (U2)
Så nära
Leaving on a Jet Plane (John Denver)
Not Ready
Sång till friheten (Björn Afzelius)
Hallelujah (Leonard Cohen)
You're Still Standin' There (Steve Earle)
The UFO Song (the Guinea Pig Song)
Håll mig
Kom änglar (Lars Winnerbäck)
En annorlunda kontaktannons
Higher Ground
You Should Know By Now
Nobody's Wife (Anouk)
Den jeg elsker (Sanne Salomonsen)
I Fought the Law (The Clash)
Rockin' in the Free World (Neil Young)
Du gav mig Fantomenringen
Piece of My Heart (Janis Joplin)
Knockin' on Heaven's Door (Bob Dylan)
Övriga låtar minns jag inte
Band
Nilla Nielsen (sång, gitarr, munspel)
Videos
Leaving on a Jet Plane