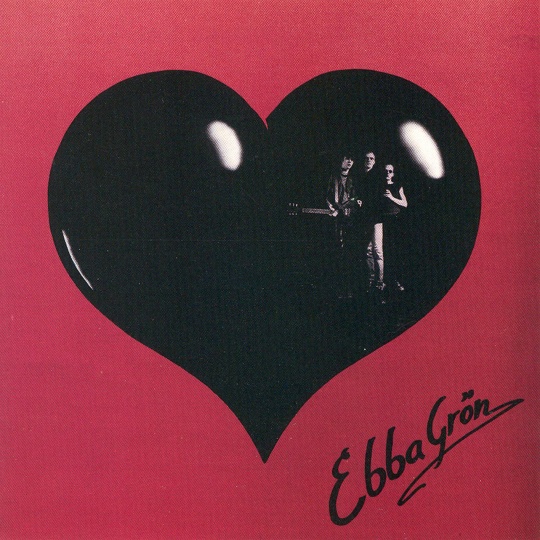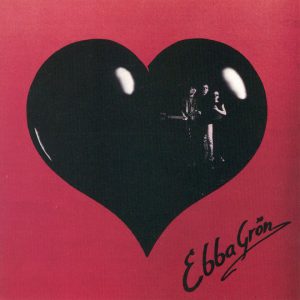 Bästa album
Ebba Grön – Kärlek & uppror
Joan Jett & The Blackhearts – I Love Rock'n'Roll
Tom Petty & The Heartbreakers – Hard Promises
Meat Loaf – Dead Ringer
Dan Hylander – September
Svenska
Ebba Grön – Kärlek & uppror
Live
Cold Chisel – Swingshift
Bästa låtar
Joan Jett & The Blackhearts – I Love Rock'n'Roll
Ebba Grön – Alla visa män
Joan Jett & The Blackhearts – Crimson and Clover
Ebba Grön – 800 grader
Tom Petty & The Heartbreakers – The Waiting
Ebba Grön – Scheisse
Tom Petty & The Heartbreakers – Kings Road
Meat Loaf – Dead Ringer for Love
Joan Jett & The Blackhearts – Love is Pain
Gary U.S. Bonds – Jole Blon
Svenska
Ebba Grön – Alla visa män
Musikåret
1981 var kanske inte riktigt lika bra som året före, men ändå ett bra musikår med många bra album/låtar.
Joan Jett & The Blackhearts album "I Love Rock'n'Roll" är hennes klart bästa. Titellåten "I Love Rock'n'Roll" och "Crimson and Clover" är helt fantastiska. Vilken otrolig rocksångerska hon är. Andra bra låtar på skivan är "Love is Pain", "(I'm Gonna) Run Away" och "Victim of Circumstance".
Ebba Gröns andra album "Kärlek och uppror" är lika bra. Den innehåller den fullständigt lysande "Alla visa män", men det är verkligen inte den enda. Här finns "800 grader", "Hat & blod", "Mental istid" och "Slicka uppåt, sparka neråt!". Dessutom släppte de "Scheisse" på singel.
Tom Petty & The Heartbreakers album "Hard Promises" tillhör deras allra bästa. Här finns kanonlåtarna "The Waiting" och "Kings Road", men även "Insider" och "A Thing About You".
Meat Loaf släppte albumet "Dead Ringer" som är mycket bra. Bäst är förstås duetten med Meat Loaf och Cher i "Dead Ringer for Love", men den har också andra bra låtar som "I'm Gonna Love Her for Both of Us" och "I'll Kill You If You Don't Come Back". Jim Steinman skrev alla låtar på plattan.
Dan Hylanders "September" var hans dittills bästa album. Bästa låtarna är "Levandelivet", "Farväl till Katalonien", "Solregn", "Fallna löv (skrattspegel)".
Jim Steinman släppte albumet "Bad for Good". Låtarna skrevs egentligen till Meat Loaf som en uppföljare till "Bat Out of Hell", men pga Meat Loafs problem med rösten gav Jim Steinman ut dem själv. På vissa av låtarna sjunger Rory Dodd. Bästa låtarna är "Out of the Frying Pan (and Into the Fire)", "Bad for Good" och "Dance in My Pants". Roy Bittan och Max Weinberg från The E Street Band spelar på skivan. Meat Loaf skulle under senare år också spela in flera av låtarna på "Bad for Good".
Hela The E Street Band finns med som musiker på Gary U.S. Bonds skiva "Dedication". Bruce skrev "This Little Girl", "Your Love" och "Dedication" medan Steve skrev "Daddy's Come Home". Allra bäst är dock "Jolé Blon", som är en duett med Gary U.S. Bonds och Bruce Springsteen.
Bästa liveskiva är Cold Chisels "Swingshift" med låtar som "Khe Sanh", "Rising Sun", "My Turn to Cry" och "Shipping Steel".
Även Southside Johnny & The Asbury Jukes liveskiva "Reach Up and Touch the Sky" med låtar som "Talk to Me", "Hearts of Stone" och "I Don't Want to Go Home" är mycket bra.
Bland övriga bra låtar som kom 1981 finns bl a "Unsafe Building" av The Alarm, "Princess of the Night" av Saxon, "Ain't Even Done With the Night" av John Cougar Mellencamp och "The Unguarded Moment" av The Church (denna köpte jag på singel och blev några år senare av med den – många år senare hittade jag singeln i något LP-konvolut).
Spellista på Spotify
Videos