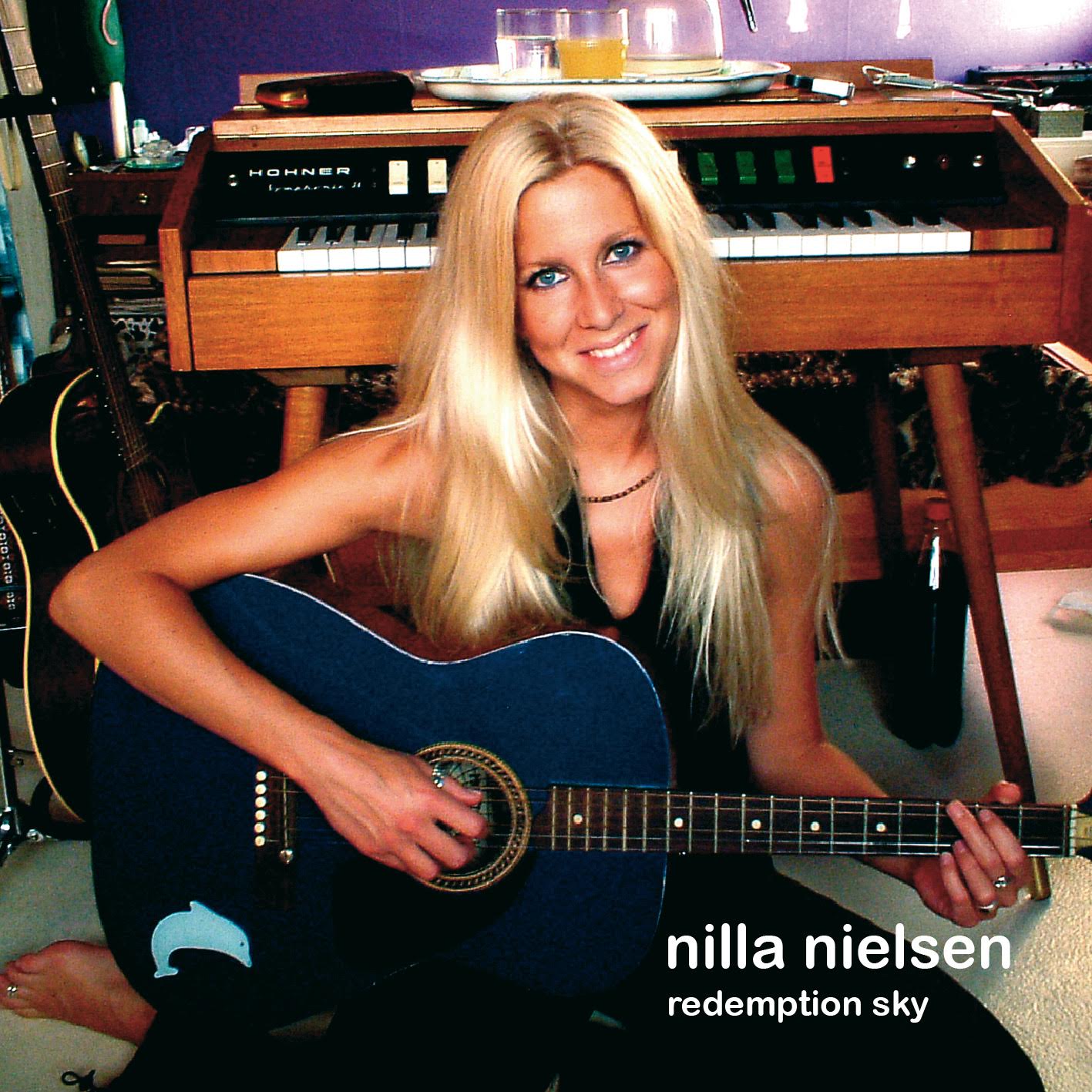 Bästa album
Nilla Nielsen – Redemption Sky
Green Day – American Idiot
Bon Jovi – 100 000 000 Bon Jovi Fans Can't Be Wrong
The Alarm – In the Poppy Fields
U2 – How to Dismantle an Atomic Bomb
Svenska
Nilla Nielsen – Redemption Sky
Live
The Alarm – Live in the Poppy Fields
Bästa låtar
Green Day – American Idiot
Lars Winnerbäck – Hjärter Dams sista sång
John Fogerty – She's Got Baggage
Bon Jovi – The Radio Saved My Life Tonight
Bon Jovi – I Get a Rush
Nilla Nielsen – The Girl You Used to Know
Nilla Nielsen – Not Ready
The Alarm – 45 R.P.M.
Nilla Nielsen – Goldfish in a Bowl
U2 – Vertigo
Svenska
Nilla Nielsen – The Girl You Used to Know
Musikåret
2004 var ett bra musikår. Flera bra album och många bra låtar. Av någon konstig anledning såg jag inga konserter detta år.
Nilla Nielsens debutalbum "Redemption Sky" är fantastiskt bra. Det finns många bra låtar på plattan. Det som utmärker denna precis som Nillas senare album är de starka texterna och hennes makalösa sångröst. Allra mest gillar jag "The Girl You Used to Know" som är en mycket stark och personlig låt Nilla skrev till sin pappa. Nästan lika bra är "Not Ready" med härligt munspel. "Goldfish in a Bowl" är lysande – den var med i soundtracket till filmen "Hata Göteborg". Andra bra låtar på skivan är t ex "You Should Know By Now", "Ain't Got Much" och "Sima". Kort efter att "Redemption Sky" gavs ut reste Nilla till Thailand. Hon befann sig på stranden när tsunamin kom, skadades svårt och var sjuk i infektioner mer än ett år därefter.
Green Day släppte sitt bästa album "American Idiot". Lysande punkmusik och många bra låtar som t ex "American Idiot", "Holiday", "St. Jimmy", "She's a Rebel", "Holiday" och "Jesus of Suburbia". Albumet toppade listorna i 19 länder och har sålt mer än 15 miljoner exemplar. Det vann även en Grammy för bästa rockalbum. Senare blev det även en musikal.
Bon Jovi" släppte boxen "100 000 000 Bon Jovi Fans Can't Be Wrong". Denna kanske mindre ödmjuka titel döljer massor av outgivna låtar, singelbaksidor, soundtracks m m . Precis som på Bruce Springsteens "Tracks" finns här ett par av bandets allra bästa låtar. Det är för mig helt obegripligt att Bon Jovi inte tidigare gett ut "The Radio Saved My Life Tonight" och "I Get a Rush" – 2 helt suveräna låtar. "Good Guys Don't Always Were White", "Rich Man Living in a Poor Man's House" och "Love Ain't Nothing But a Four Letter Word" är också bra.
The Alarm splittrades 1991, men 2004 återbildade Mike Peters The Alarm med nya bandmedlemmar. Albumet "In the Poppy Fields" är jättebra med låtar som "45 R.P.M.", "Coming Home", "The Drunk and the Disorderly", "Right Back Where I Started from" och "Close". Mike Peters röst och låtar kände man igen, men lite punkigare än tidigare. The Alarm släppte även liveskivan "Live in the Poppy Fields" som är lysande. Bästa låtarna på skivan är "Spirit of '76", "The Stand", "Sixty Eight Guns", "Where Were You Hiding When the Storm Broke?", "45 R.P.M." och "Blaze of Glory".
U2 släppte "How to Dismantle an Atomic Bomb" som är deras bästa album sedan 80-talet. Bästa låtarna är "Vertigo", "All Because of You" och "City of Blinding Lights". Plattan toppade listorna världen över, har sålt massor och vann 9 Grammys.
John Fogertys låt "She's Got Baggage" är en grymt bra rocklåt. Synd att resten av skivan "Deja Vu All Over Again" inte var lika bra.
Lars Winnerbäcks album "Vatten under broarna" var inte lika bra som hans senaste, men låten "Hjärter Dams sista sång" är strålande. "Elegi" är också bra.
Andra bra låtar under året var t ex "Summertime Blues" (Joan Jett & The Blackhearts), "Kapten Kidd" (Ulf Lundell), "The Galway Girl" (The Elders), "Summer Sunshine" (The Corrs), "Seven Deadly Sins" (Flogging Molly) och "Minus Celsius" (Backyard Babies).
Spellista på Spotify
Videos