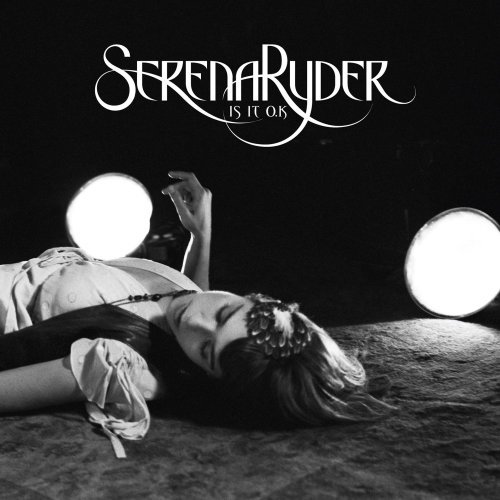 Bästa album
Serena Ryder – Is It O.K.
Dan Baird & Homemade Sin – Dan Baird & Homemade Sin
Nilla Nielsen – Shellshocked
The Alarm – Guerilla Tactics
The Quireboys – Homewreckers & Heartbreakers
Svenska
Nilla Nielsen – Shellshocked
Live
The Alarm – Tactical Response: Live from the Gathering 2008
Bästa låtar
The Alarm – Three Sevens Clash
Dan Baird & Homemade Sin – Two for Tuesday
Serena Ryder – Sweeping the Ashes
Dan Baird & Homemade Sin – Crooked Smile
Nilla Nielsen – Himmelen måste saknat sin ängel
The Alarm – God Save the Queen
The Quireboys – Mona Lisa Smiled
Pernilla Andersson – Johnny Cash & Nina P
Serena Ryder – Little Bit of Red
Nilla Nielsen – Eutopia
Svenska
Nilla Nielsen – Himmelen måste saknat sin ängel
Bästa konserter
Bruce Springsteen & The E Street Band – Ullevi, Göteborg
Bruce Springsteen & The E Street Band – Parken, Köpenhamn
Jason & The Scorchers – Pumpehuset, Köpenhamn
Dan Baird & Homemade Sin – Black Horn, Norrköping
Iron Maiden – Ullevi, Göteborg
The Quireboys – Black Horn, Norrköping
Lars Winnerbäck – Skälby Gård, Kalmar
The Diamond Dogs – Black Horn, Norrköping
Ballygarrets – Söderport, Kalmar
Saxon – Sweden Rock Festival, Norje
Svensk
Lars Winnerbäck – Skälby Gård, Kalmar
Musikåret
2008 var ett bra musikår. Flera bra album, många bra låtar och många bra konserter.
Canadensiska Serena Ryder släppte albumet "Is It O.K", som är kanonbra. Allra bäst är den fantastiska låten "Weak in the Knees", som även hade släppts 2006. Det finns ytterligare några riktiga mycket bra låtar, t ex "Sweeping the Ashes", "Little Bit of Red", "All for Love" och "Stumbling Over You".
Dan Baird & Homemade Sins album med samma namn är också mycket bra. Låtarna "Two for Tuesday" och "Crooked Smile" är helt lysande, men även "Champagne Sparkle" och "Damn Thing to Be Done" är bra. Jag såg även en mycket bra konsert med bandet på Black Horn i Norrköping. Bästa låtarna som spelades var "I Love You Period", "Dan Takes Five", "Railroad Steel", "Keep Your Hands to Yourself" och "Sheila".
Skånska Nilla Nielsen gav ut sitt andra album "Shellshocked", som är rockigare än debutplattan "Redemption Sky". Det finns många bra låtar på "Shellshocked", t ex "Eutopia", "Found You", "The Mister Song", "Shellshocked", "Black Water" och "Liquid Gold". Nillas allra bästa låt under året var dock den magiska singeln "Himmelen måste saknat sin ängel", en låt som är tillägnad de saknade efter tsunamin. Så vacker och sorgsen på samma gång.
Årets bästa låt är The Alarms "Three Sevens Clash", en ösig punklåt som finns med på albumet "Guerilla Tactics". Andra bra låtar på plattan är "Situation Under Control", "Love Hope and Strength" och "Hit the Ground Running". The Alarm släppte dessutom årets bästa liveskiva, "Tactical Response – Live from the Gathering 2008". En helt lysande liveskiva med massor av bra låtar, t ex "Three Sevens Clash", "Blaze of Glory", "Sixty Eight Guns", "Deeside", "The Stand", "45 R.P.M.", "God Save the Queen" och "Spirit of '76".
Jag såg Bruce Springsteen & The E Street Band live 2 gånger. Konserten på Ullevi i Göteborg var helt makalös – en av de bästa konserter jag någonsin sett. Världens bästa band och världens bästa publik. Bästa låtarna under kvällen var "The Promised Land", "Because the Night", "Cadillac Ranch", "Badlands", "Born to Run", "Rosalita (Come Out Tonight", "Dancing in the Dark" och "American Land". Konserten i Parken var också otroligt bra. Bästa låtarna är delvis samma, men även "Out in the Street", "Jungleland", "Ramrod" och "Bobby Jean".
Jason & The Scorchers gjorde en grym spelning på Pumpehuset i Köpenhamn. Bästa låtarna var "White Lies", "Broken Whiskey Glass", "Cappuccino Rosie", "Last Time Around", "If Money Talks", "Shop It Around" och "Take Me Home Country Roads".
The Diamond Dogs och The Quireboys spelade också på samma ställe under kvällen. The Quireboys släppte också albumet "Homewreckers & Heartbreakers" som är bra, i synnerhet låtarna "Mona Lisa Smiled", "I Love This Dirty Town" och "Josephine".
Andra bra konserter under året var Iron Maiden (Göteborg) och Lars Winnerbäck (Kalmar). Bästa banden på Sweden Rock Festival var Saxon, Hanoi Rocks och Whitesnake.
Pernilla Anderssons låt "Johnny Cash & Nina P" är hennes klart bästa. Andra bra låtar som kom under 2008 var "Gimme, Gimme" och "Harvest Moon" (Warner E. Hodges), "Sex on Fire" och "Use Somebody" (Kings of Leon), "Fairytale of New York" (Jesse Malin), "Still Counting" och "Maybellene i Hofteholder" (Volbeat).
Spellista på Spotify
Videos
Ballygarrets
,
Bruce Springsteen & The E Street Band
,
Dan Baird & Homemade Sin
,
Diamond Dogs
,
Hanoi Rocks
,
Iron Maiden
,
Jason & The Scorchers
,
Jesse Malin
,
Kings of Leon
,
Lars Winnerbäck
,
Nilla Nielsen
,
Pernilla Andersson
,
Saxon
,
Serena Ryder
,
The Alarm
,
The Quireboys
,
topplista
,
Volbeat
,
Warner E. Hodges
,
Whitesnake