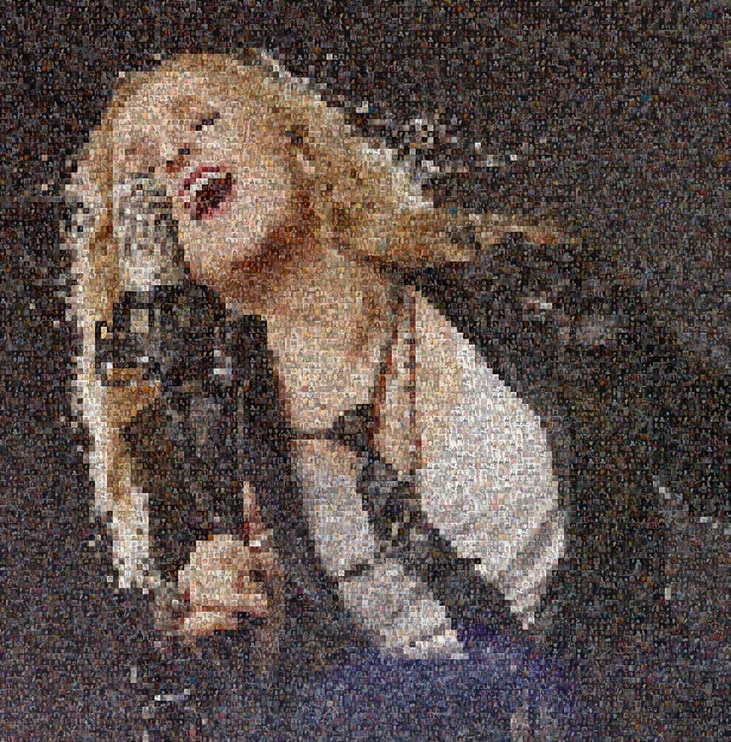 Bästa album
Melissa Etheridge – This Is M.E.
Bryan Adams – Get Up
Bon Jovi – Burning Bridges
Dan Baird & Homemade – Sin Get Loud
The Quireboys – St Cecilia and the Gypsy Soul
Svenska
The Bones – Flash the Leather
Live
The Alarm – Hands Held High – The Gathering 2015
Bästa låtar
Bruce Springsteen – Meat Me in the City
Tom Petty & The Heartbreakers – Ways to Be Wicked
Melissa Etheridge – A Little Bit of Me
Bon Jovi – Saturday Night Gave Me Sunday Morning
Bruce Springsteen – The Man Who Got Away
Bryan Adams – That's Rock and Roll
Bruce Springsteen – Little White Lies
Bruce Springsteen – Party Lights
Bryan Adams – Brand New Day
Melissa Etheridge – Take My Number
Svenska
Nilla Nielsen – Hjärtats sång
Bästa konserter
The Rainmakers – John Dee, Oslo
Mike Peters – Mojo Blues Bar, Köpenhamn
Nilla Nielsen – Sundspärlan, Helsingborg (20/11)
Ulf Lundell – Helsingborgs Arena
Nilla Nielsen – Sundspärlan, Helsingborg (5/12)
Dan Baird & Homemade Sin – Norrehus, Klippan
Slash featuring Myles Kennedy & The Conspirators – Sweden Rock Festival, Norje (4/6)
Nilla Nielsen – Café Röstånga Mölla, Eslöv (24/7)
D-A-D – Sweden Rock Festival, Norje (3/6)
Nilla Nielsen – Wallåkra Stenkärlsfabrik
Svensk
Nilla Nielsen – Sundspärlan, Helsingborg (20/11)
Musikåret
2015 var ett hyfsat musikår. Inte så många bra album och låtar, men desto fler bra konserter.
Kan ju inte räkna det som ett nytt studioalbum, men Bruce Springsteens "The Ties That Bind: The River Collection" var årets överlägset bästa skivor och innehöll trots att huvuddelen var släppta 35 år tidigare flest "nya" tidigare outgivna låtar. Boxen består av 4 CD och 3 DVD. "Meet Me in the City" är bästa låten, men det finns många andra bra, t ex "The Man Who Got Away", "Little White Lies", "Party Lights" och "Cindy". Förutom originallåtarna på "The River" finns även många bra outtakes som tidigare släpps på bl a "Tracks", t ex "I Wanna Be With You", "Where the Bands are", "Take 'Em As They Come" och singelbaksidorna "Held Up Without a Gun" och "Roulette".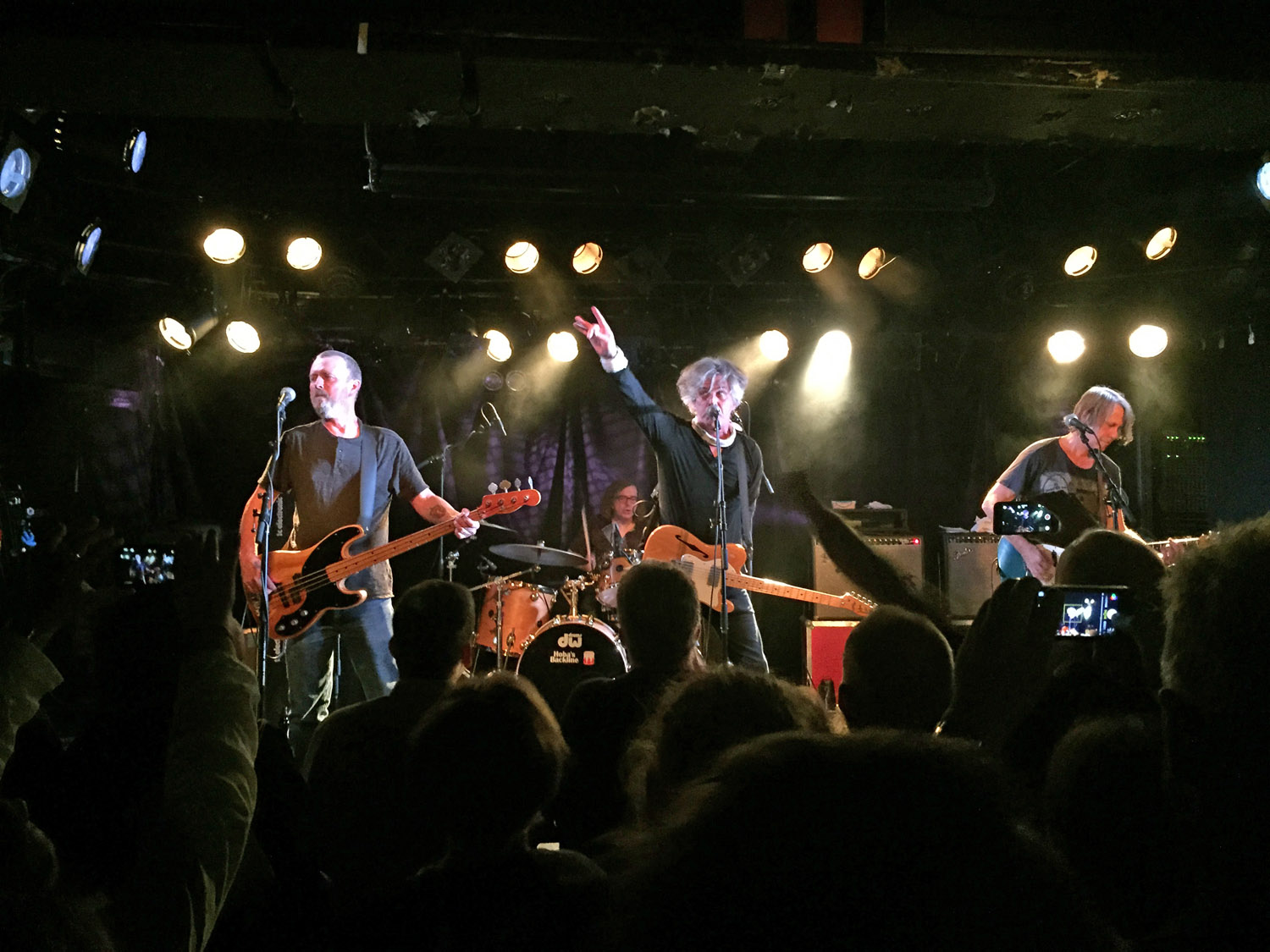 The Rainmakers gjorde årets bästa konsert när de spelade på John Dee i Oslo. Det var en väldigt varm sommardag och en sanslöst rockig inomhusspelning – inte så konstigt att man var väldigt törstig när den var slut. Bästa låtarna på denna makalösa rockkonsert var "The One That Got Away", "The Other Side of the World", "Shiny Shiny", "Tornado of Love", "Rocking at the T-Dance", "Reckoning Day", "Information", "Big Fat Blonde", "Johnny Reb" och "Drinking on the Job". Jag hade även nöjet att bli inbjuden till soundchecket tidigare på dagen.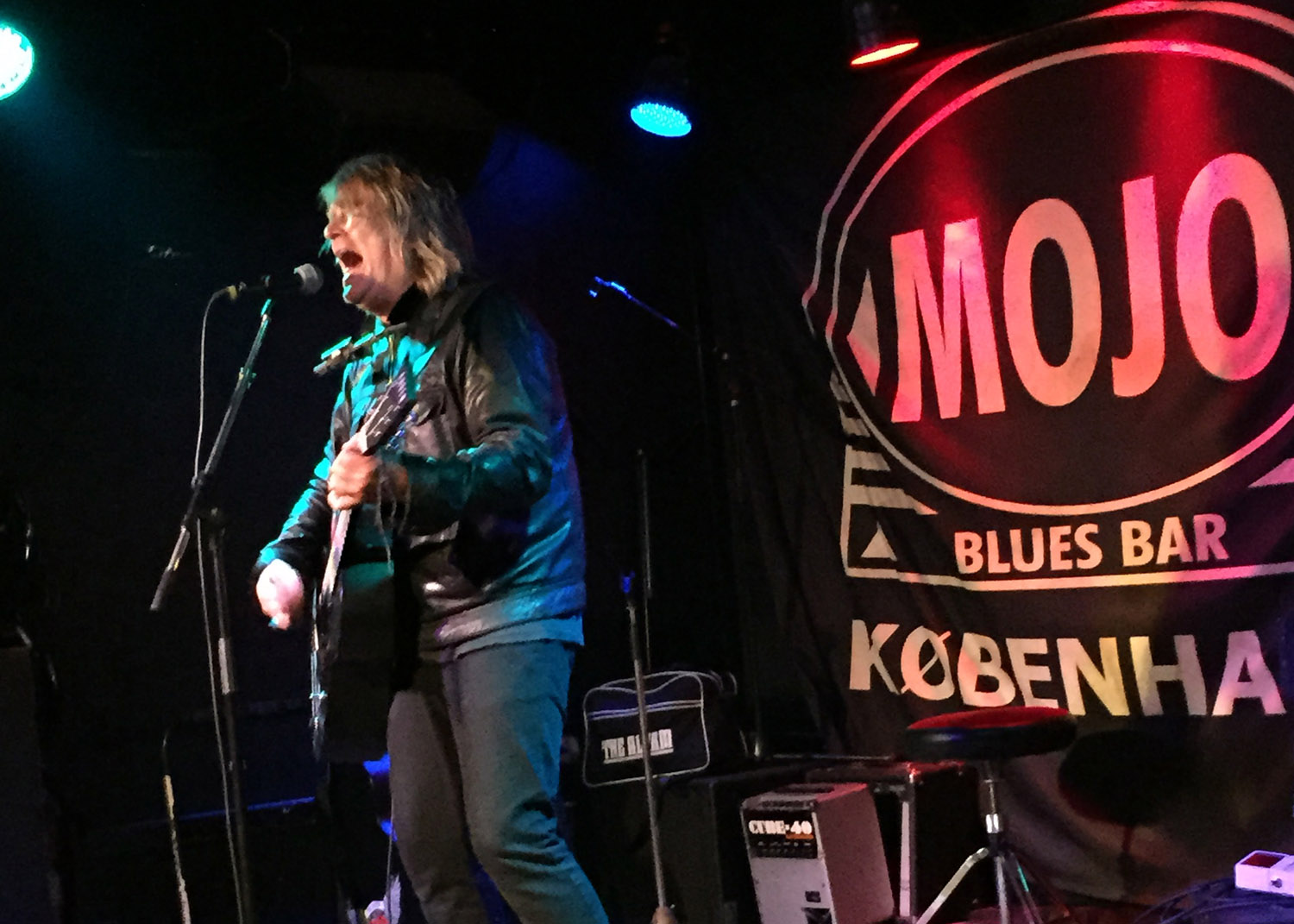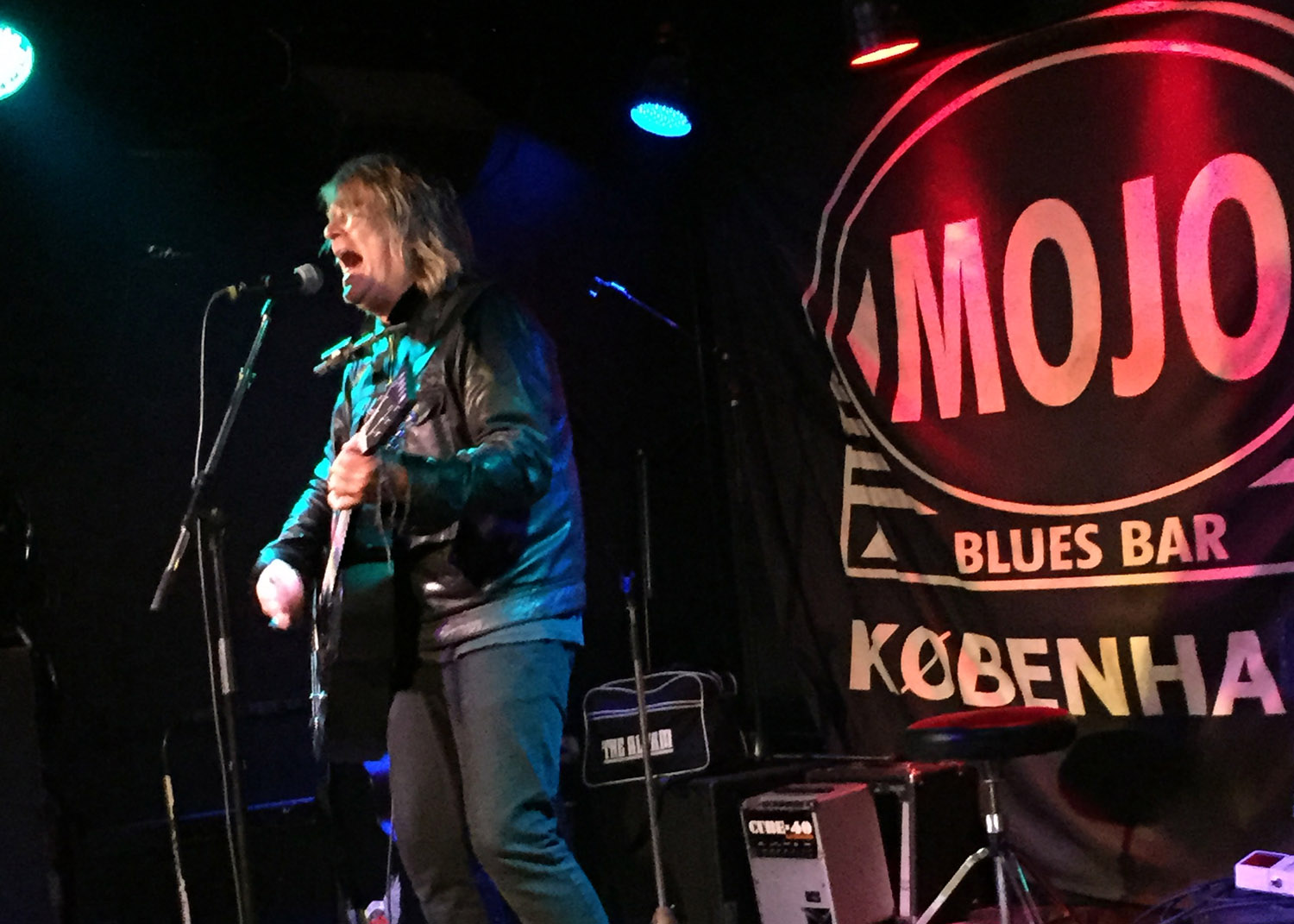 Jag trodde knappt mina ögon när jag såg att Mike Peters från The Alarm skulle spela på den lilla rockklubben Mojo Blues Bar i Köpenhamn, men jag åkte förstås dit och fick se en fullständigt lysande konsert – en av de bästa solospelningar jag någonsin sett. Bästa låtarna under kvällen var "Deeside", "The Stand", "Knockin' on Heaven's Door", "Sixty Eight Guns", "Absolute Reality", "Where Were You Hiding When the Storm Broke?", "Blaze of Glory" och "One Guitar". Bäst av alla låtar var mästerverket "Spirit of '76".
The Alarm gav ut årets bästa liveskiva med "Hands Held High – Live at the Gathering 2015". Den består av 3DVD och 1CD. Bästa låtarna på CD-skivan är "Deeside", "The Stand", "Absolute Reality", "45 R.P.M.", "Where Were You Hiding When the Storm Broke?" och "Sixty Eight Guns".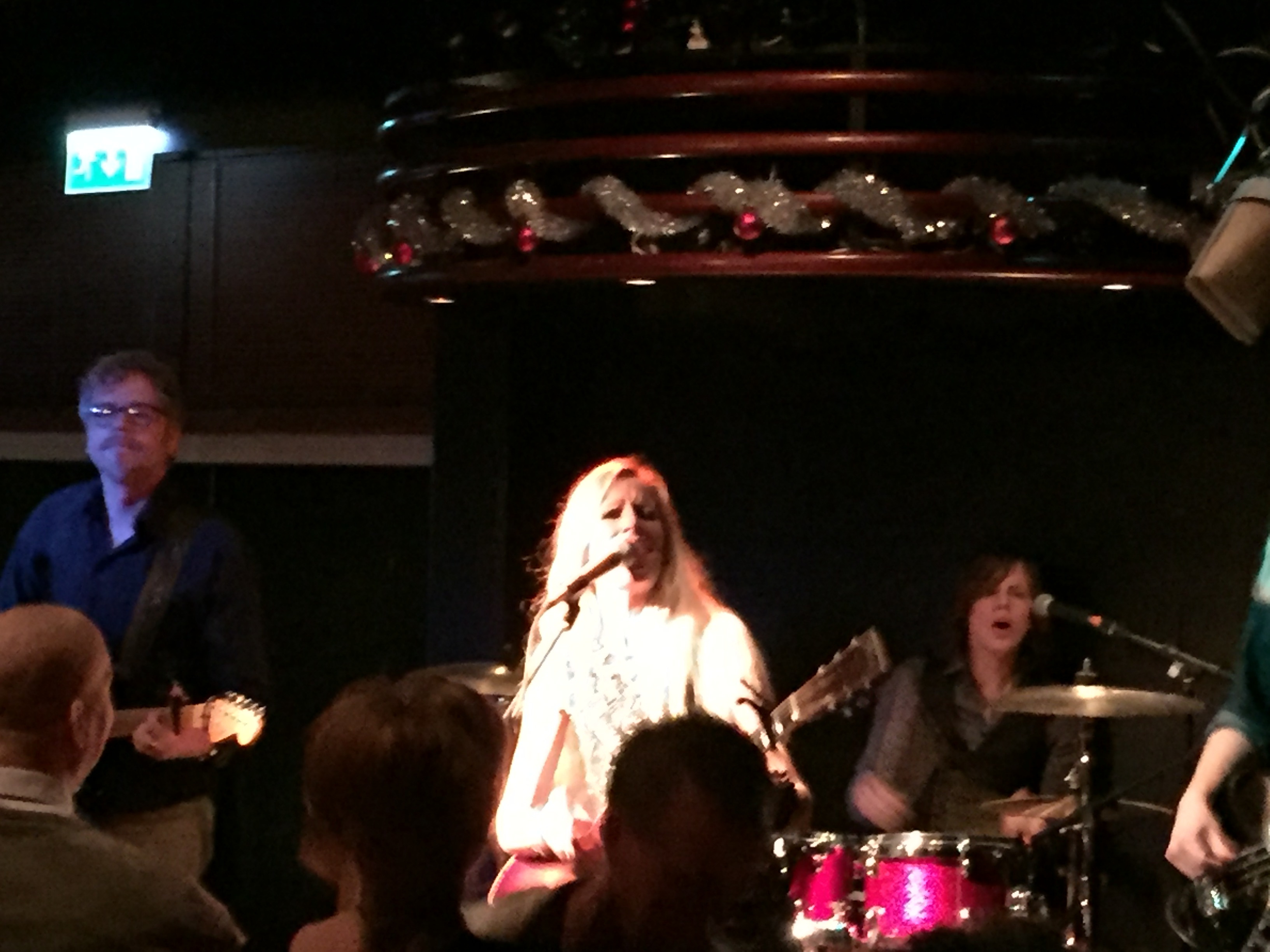 Nilla Nielsen gav ut singeln "Hjärtats sång" som är en av få jullåtar jag gillar. Jag såg Nilla live 23 gånger under året och många av dessa spelningar var otroligt bra. De bästa gigen med fullt band var på Sundspärlan i Helsingborg. Nilla och bandet rockade grymt – inte minst i de nya låtarna "Destination Unknown" och "Only One Crying". Även "Bite Me", "Goldfish in a Bowl", "Salt", "Found You", "Hard to Handle", "Piece of My Heart" och "Sex on Fire" var mycket bra.
Nillas bästa solospelningar under året var den första på Café Röstånga Mölla (Eslöv), Stenkärlsfabriken (Vallåkra), Råå Wärdshus (Helsingborg) och Ivögården (Ivö). Bland många bra låtar under året kan även nämnas "Snow Leopard", "Higher Ground", "Not Ready", "Ain't Got Much", "The Mister Song", "Kommer inte att sova i natt", "Så nära", "You're Still Standin' There", "The Promised Land" och "This Is My Life".
Bästa banden under Sweden Rock Festival var Slash featuring Myles Kennedy & The Conspirators, D-A-D, The Quireboys, Backyard Babies, Torsson, The Angels, Def Leppard och Michael Monroe.
Allra bäst var Slash featuring Myles Kennedy & The Conspirators. Det var en lysande spelning med många bra låtar, t ex "Sweet Child O' Mine", "Paradise City", "Back from Cali" och "You Could Be Mine".
D-A-D är ett mycket bra liveband och gjorde en mycket bra spelning med låtar som "I Won't Cut My Hair", "Jihad", "Bad Craziness", "Sleeping My Day Away" och "Laugh 'n' a Half".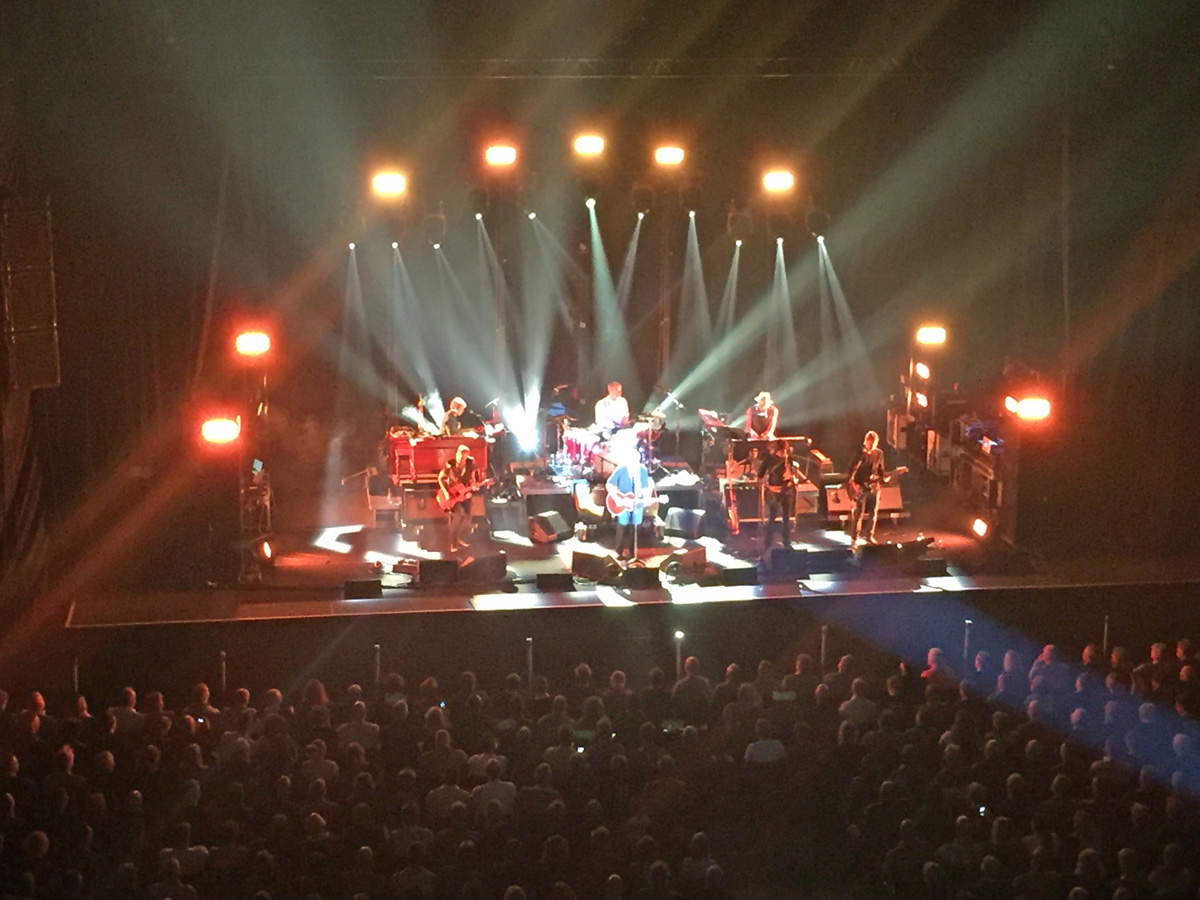 Ulf Lundell gjorde en mycket bra konsert på Helsingborgs Arena. Bästa låtarna under kvällen var "Tillsammans vi två", "Chans", "Kär och galen", "Hon gör mej galen", "Förlorad värld" och en magisk avslutning med "Club Zebra".
Jag såg 2 konserter med Dan Baird & Homemade Sin. På den första i Malmö hade Dan tappat rösten och den var sådär. De var desto bättre på Norrehus i Klippan där de bästa låtarna var "I Dunno", "Crooked Smile", "Keep Your Hands to Yourself", "Younger Face", "I Love You Period", "Railroad Steel", "Two for Tuesday" och "Sheila". Förbandet Southern Kings var också bra och spelade bl a covern "Workout" (Tommy Conwell & The Young Rumblers).
Steve Earle & The Dukes gjorde en bra spelning på KB i Malmö, med låtar som "Guitar Town", "Copperhead Road", "Goodbye" och "The Galway Girl"
Melissa Etheridges album "This is M.E." är bra med låtar som "A Little Bit of Me", "Take My Number" och "I Won't Be Alone Tonight".
Albumet "Get Up" av Bryan Adams tillhör definitivt inte hans bästa, men låtarna "That's Rock and Roll", "Brand New Day" och "Go Down Rockin'" är bra.
Bon Jovis album "Burning Bridges" innehåller också flera bra låtar: "Saturday Night Gave Me Sunday Morning", "We All Fall Down" och "We Don't Run".
30 år tidigare skrev Tom Petty och Mike Campbell kanonlåten "Ways to Be Wicked" till Lone Justice, men nu gav även Tom Petty & The Heartbreakers ut sin egen version av låten.
Albumet "Get Loud" (Dan Baird & Homemade Sin) och "St Cecilia and the Gypsy Soul" (The Quireboys) är också ganska bra.
Bland övriga bra låtar under 2015 finns t ex "Somethin' Else" (The Georgia Satellites), "Get Loud" och "Fairground People" (Dan Baird & Homemade Sin), "Mississippi It's Time" (Steve Earle), "Land of My Father" (The Quireboys), "Bigger Than Jesus" (The Bones), "Köpt en bil" (Lars Winnerbäck), "Bättre än så här" (Pernilla Andersson), "Outsiders" (Jesse Malin) och "Olympia Inn" (Indigo Girls).
Spellista på Spotify
Videos
Backyard Babies
,
Bon Jovi
,
Bruce Springsteen
,
Bryan Adams
,
D-A-D
,
Dan Baird & Homemade Sin
,
Def Leppard
,
Indigo Girls
,
Jesse Malin
,
Lars Winnerbäck
,
Melissa Etheridge
,
Michael Monroe
,
Mike Peters
,
Nilla Nielsen
,
Pernilla Andersson
,
Slash
,
Slash featuring Myles Kennedy & The Conspirators
,
Southern Kings
,
Steve Earle
,
Steve Earle & The Dukes
,
The Alarm
,
The Angels
,
The Bones
,
The Georgia Satellites
,
The Quireboys
,
The Rainmakers
,
Tom Petty & The Heartbreakers
,
topplista
,
Torsson