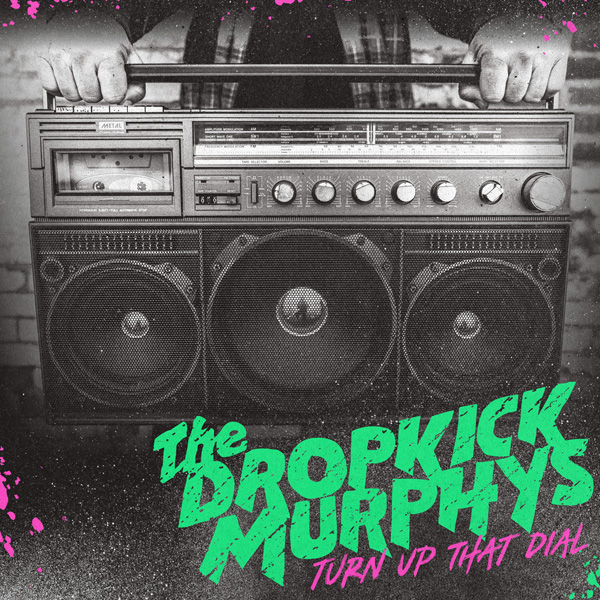 Bästa album
Dropkick Murphys – Turn Up That Dial
Jimmy Barnes – Flesh and Blood
Melissa Etheridge – One Way Out
Volbeat – Servant of the Mind
Jason Ringenberg – Rhinestoned
Svenska
Thåström – Dom som skiner
Live
Bruce Springsteen & The E Street Band – The Legendary 1979 No Nukes Concerts
Bästa låtar
Volbeat – Wait a Minute My Girl
Bryan Adams – So Happy It Hurts
Guns N' Roses – Hard Skool
Dropkick Murphys – Queen of Suffolk County
The Georgia Satellites – That Woman
Jimmy Barnes – Flesh and Blood
Tom Morello feautring Bruce Springsteen and Eddie Vedder – Highway to Hell
Melissa Etheridge – Life Goes on
Bruce Springsteen & The E Street Band – Rave on
Dropkick Murphys – Turn Up That Dial
Svenska
Lars Winnerbäck – Själ och hjärta
Bästa konserter
Jesse Malin – Pustervik, Göteborg
Nisse Hellberg – Solhällan, Löderup
Hannah Aldridge – Hwitans Trädgård, Falkenberg
The Cold Stares – Hwitans Trädgård, Falkenberg
Don DiLego – Pustervik, Göteborg
Svenska
Nisse Hellberg – Solhällan, Löderup
Musikåret
2021 var liksom året före ett skitår. Musikåret var faktiskt ännu sämre än 2020. Alla konserter jag hade sett fram emot flyttades fram ännu ett år. Det blev trots allt 3 konserter detta år. Det var få bra album och få bra låtar. Det stora undantaget är liveskivan från Bruce Springsteen & The E Street Band.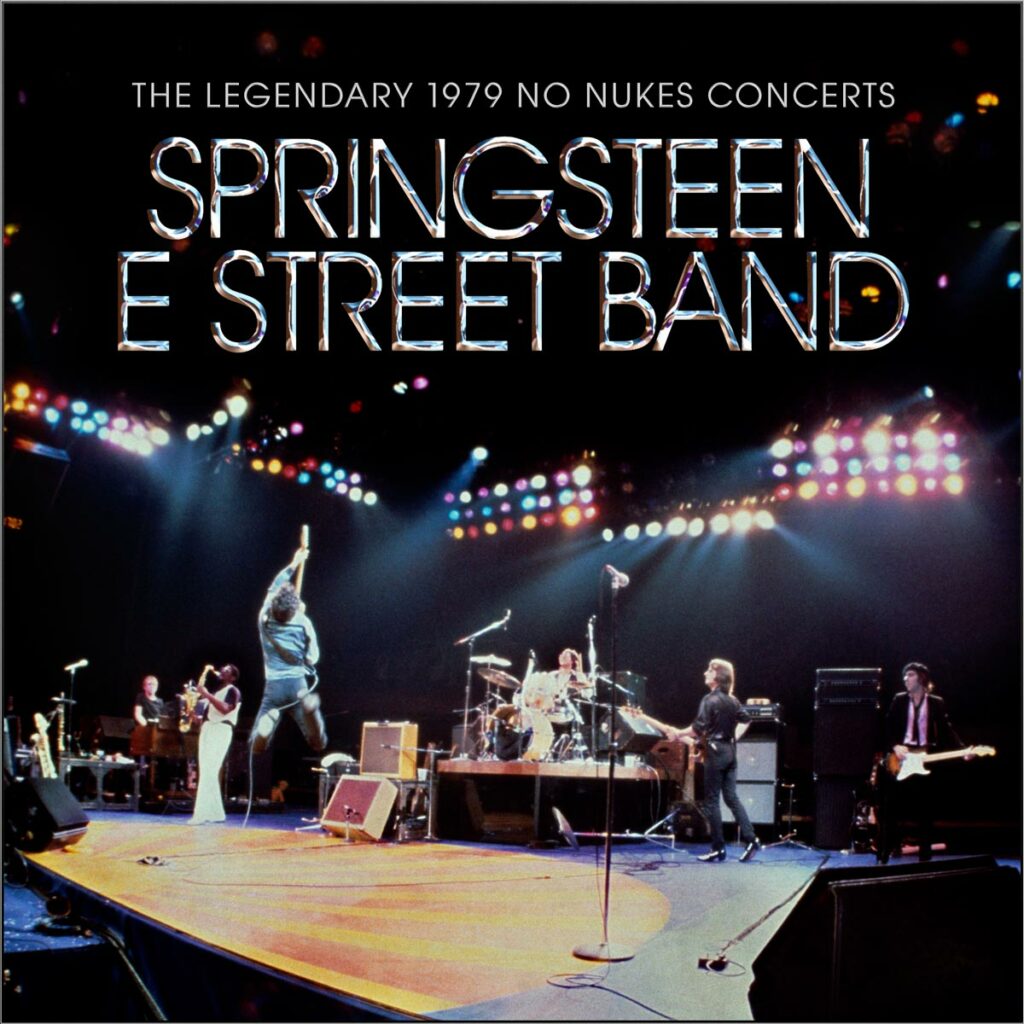 Årets i särklass bästa skiva är Bruce Springsteen & The E Street Bands liveskiva "The Legendary 1979 No Nukes Concerts". No Nukes var en serie konserter den 19-23 september 1979 på Madison Square Garden i New York. Förutom Bruce Springsteen spelade bl a även Tom Petty and The Heartbreakers, Bonnie Raitt och Jackson Browne. Det släpptes en trippel-LP i november 1979, men där finns bara 2 av Springsteens låtar med ("Stay" och "Detroit Medley").
Bruce Springsteen & The E Street Band spelade den 21 och 22 september. Den första av dessa dagar fyllde Bruce 30 år. Liveskivan består av 2CD och samma låtar på Blue-Ray/DVD. "Thunder Road", "Jungleland", "Rosalita (Come Out Tonight)", "Born to Run", "Detroit Medley" och "Rave on" är inspelade den 21 september medan "Prove It All Night", "Badlands", "The Promised Land", "The River", "Sherry Darling", "Stay" och "Quarter to Three" är inspelade den 22 september.
Det är en helt magisk liveskiva. Jättebra ljud/bild, fantastiska låtar och ett band som är unga och fulla av energi (detta var Bruce Springsteen & The E Street Bands enda livespelningar under 1979).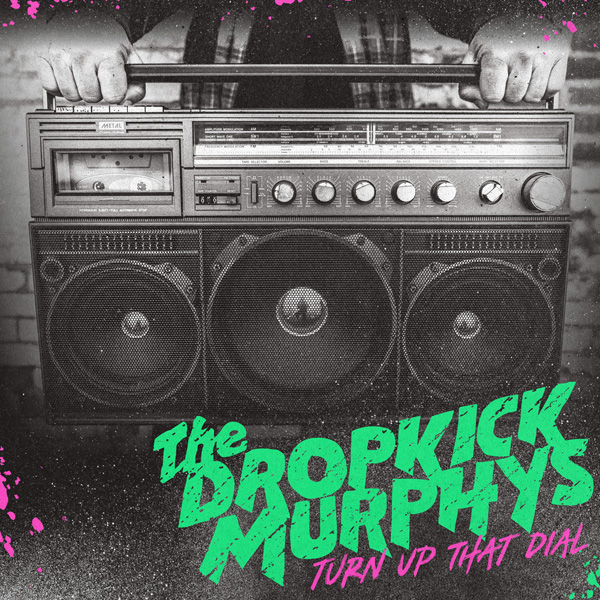 Dropkick Murphys "Turn Up That Dial" är 2021 års bästa studioalbum. Bästa låtarna är "Queen of Suffolk County", "Smash Shit Up", "Turn Up That Dial", "Chosen Few" och "Good As Gold".
Årets bästa låt är Volbeats "Wait a Minute My Girl" som är lysande rock'n'roll. Andra bra låtar på albumet "Servant of the Mind" är "Temple of Ekur", "The Devils Rages on", "Heaven's Descent" och "Shotgun Blues".
Bryan Adams släppte inget album, men singeln "So Happy It Hurts" är kanonbra. Även "Kick-Ass" från EP:n med samma namn är bra.
Guns N' Roses släppte sina första singlar på evigheter (åtminstone med Axl, Slash och Duff tillsammans). Den första var inget vidare, men "Hard Skool" är mycket bra.
The Georgia Satellites släppte samlingsalbumet "Ultimate" som främst består av studioalbumen "Georgia Satellites", "Open All Night" och "In the Land of Salvation and Sin", men det finns även ett antal extralåtar. Bland dessa "That Woman" och "I'm Waiting for the Man" som båda är lysande. Hela trippelalbumet är grymt bra.
Melissa Etheridge släppte albumet "One Way Out" som är mycket bra. De bästa låtarna är "Life Goes on", "You Have No Idea", "I'm No Angel Myself", "One Way Out" och "As Cool As You Try".
Jimmy Barnes släppte albumet "Flesh and Blood" som också är bra. Bästa låtar: "Flesh and Blood", "Around in Circles", "Love Hurts", "Gateway to Your Heart", "'Til the Next Time". Dessutom släppte han tillsammans med Diesel EP:n "Skin and Bone (The Flesh and Blood demos)", som bl a innehåller "I'm Coming Home".
Jason Ringenberg släppte albumet "Rhinestoned" som innehåller flera bra låtar, t ex "Keep That Promise", "Window Town", "Before Love and War", "I Rode with Crazy Horse" och "The Freedom Rides Weren't Free".
På min födelsedag såg jag min första konsert på mer än 1,5 år. Tyvärr regnade det hela kvällen så konserten i Hwitans Trädgård i Falkenberg kunde varit betydligt varmare (trots helt regnställ var jag dyngsur efteråt). Jag såg Hannah Aldridge live för första gången. Den klart bästa låten var "Burning Down Birmingham", men även "Shouldn't Hurt So Bad", "Like Like You Love Me", "No Getting Over Me" och covern av "Wicked Game" var bra.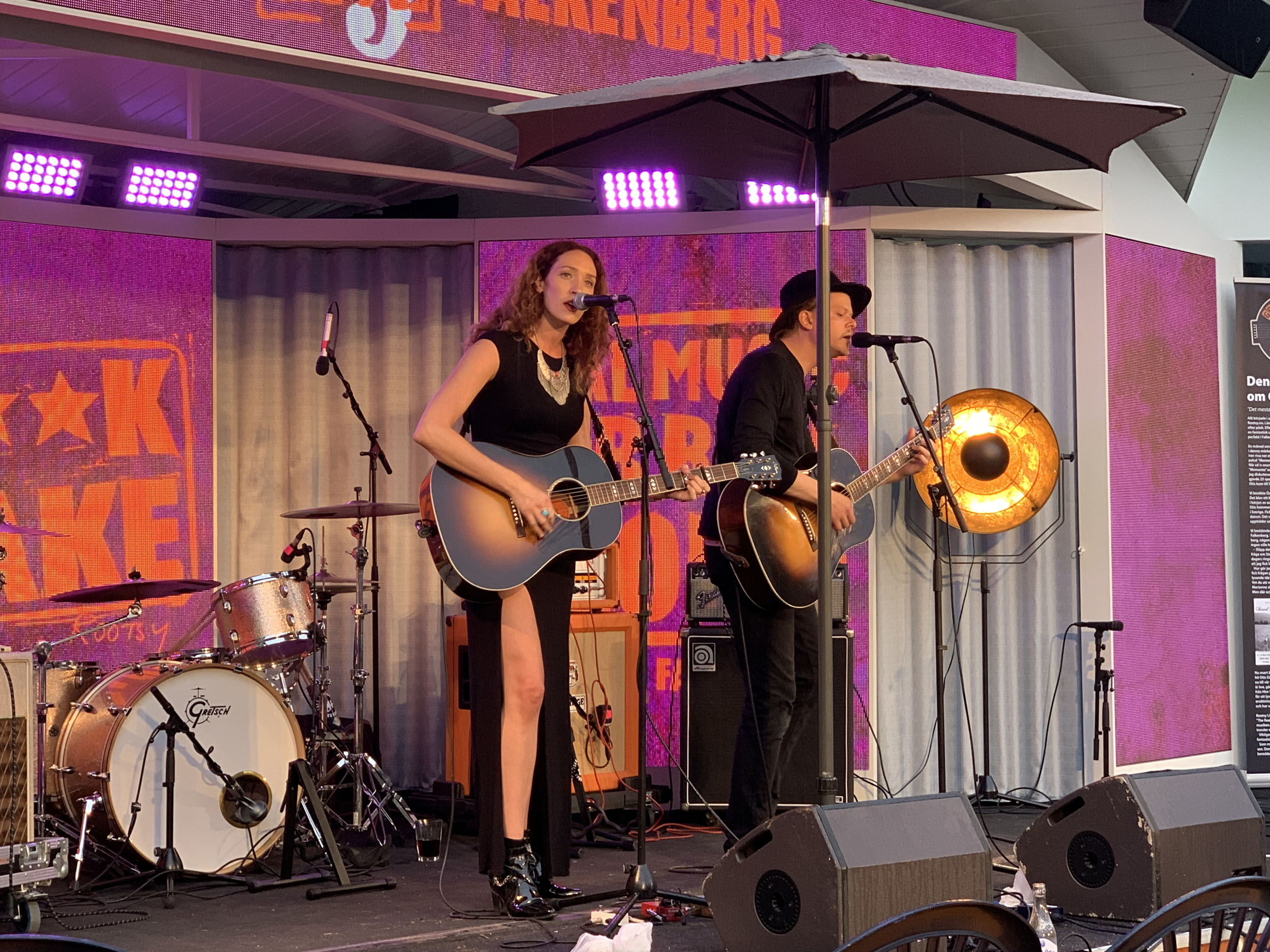 Efter Hannah Aldridge spelade The Cold Stares. Den lite ovanliga sättningen med en sångare/gitarrist och en trummis lät bra i början, men blev snabbt ganska enformigt och långtråkigt. Bästa låtarna var "Any Way the Wind Blows" och "I Was a Fool".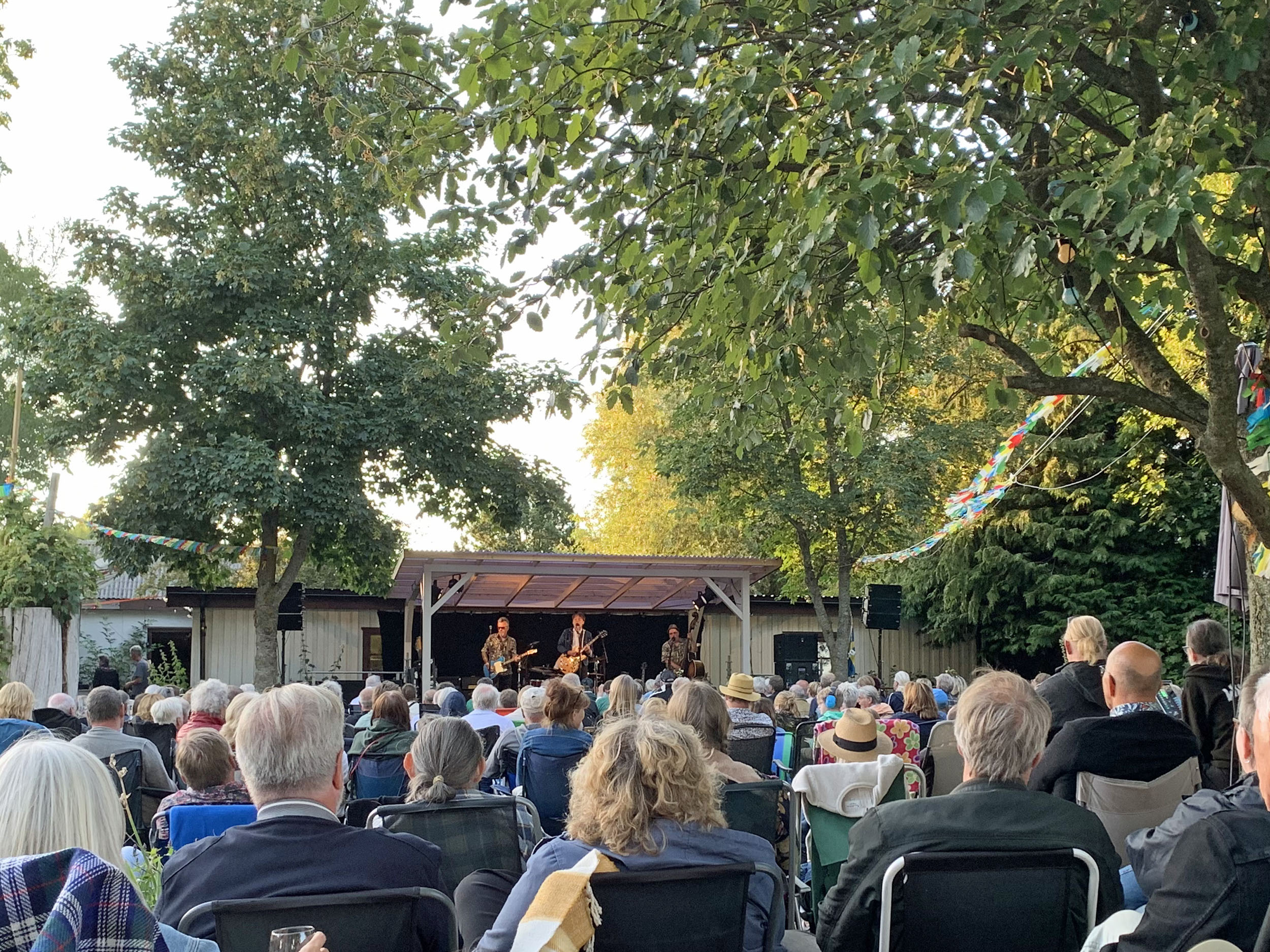 En månad senare såg jag Nisse Hellberg live på Solhällan i Löderup på Österlen. Nisse Hellberg har jag sett live många gånger, främst med Wilmer X, men även ett par gånger som soloartist. Det var en kul kväll i Löderup. Nisse Hellberg är alltid grymt bra. Bästa låtarna var "Tufft jobb", "Nån måste få jobbet gjort", "Upp eller ner", "Nu smet katten in till grannen igen" och "Håller min dörr på glänt".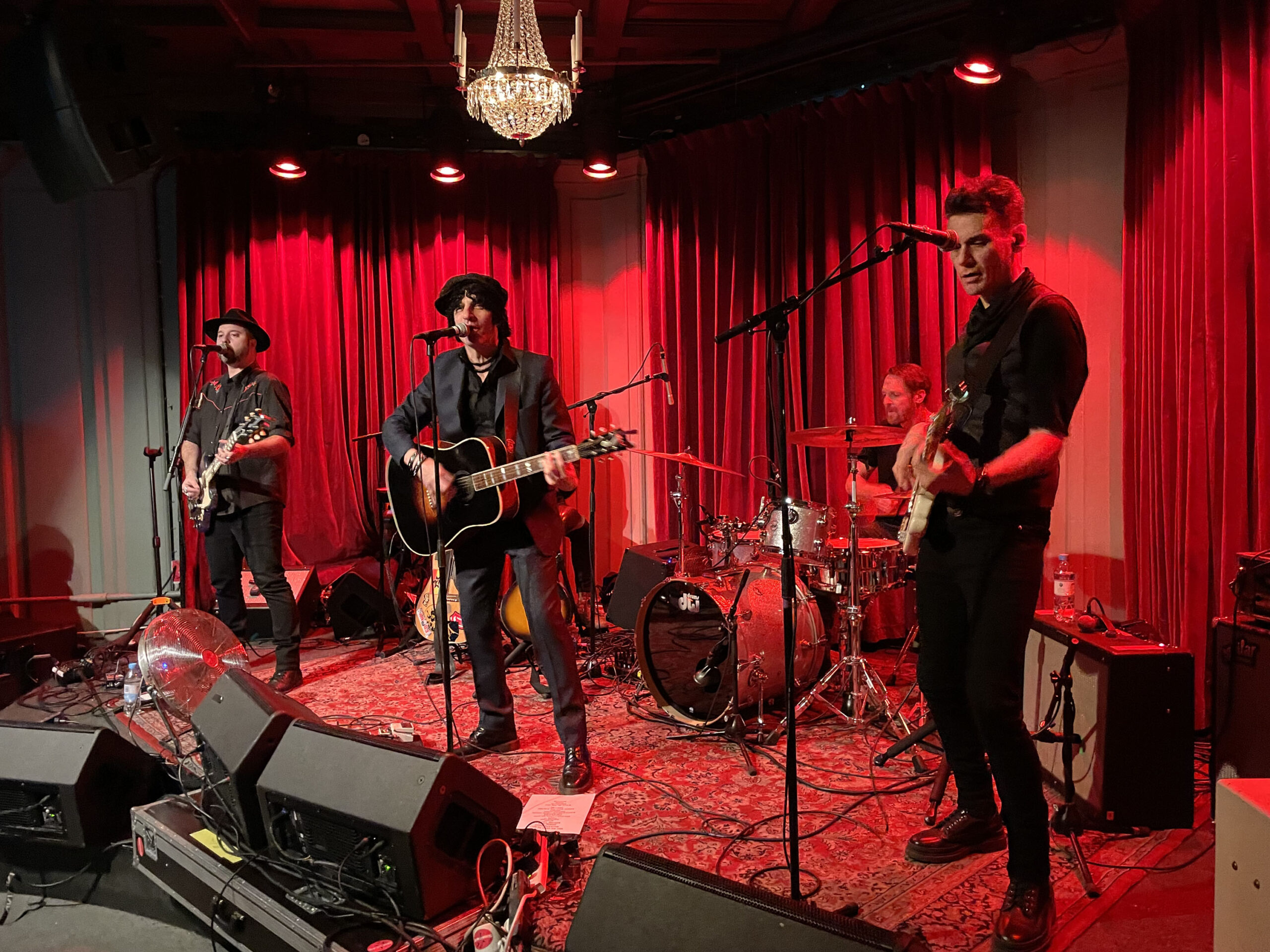 Den i särklass bästa konserten var dock Jesse Malin live på Pustervik i Göteborg i slutet av oktober. ÄNTLIGEN en riktig rockkonsert igen – som jag hade längtat. Min allra största favoritlåt med Jesse Malin är "Black Haired Girl" från albumet "Glitter in the Gutter". Jag hade kollat på setlistor från andra konserter under 2021 och då hade han inte spelat denna fantastiska rocklåt, så jag hade inga större förhoppningar att få höra den – och den stod inte med på setlistan på golvet jag hade tjuvkikat på. Tidigare på dagen hade Jesse lagt ut en bild på Facebook från Göteborg. Jag kommenterade hans inlägg med "See you tonight. I would love to hear "Black Haired Girl". Efter "Rudie Can't Fail" säger Jesse Malin: ""This is a song by request" och gör en helt lysande version av "Black Haired Girl". Bästa låtarna under konserten var "Black Haired Girl", "Wendy", "Rudie Can't Fail", "If I Should Fall from Grace with God", "State of the Art" och "Turn Up the Mains".
Don DiLego var förband åt Jesse Malin. Han var en helt OK singer-songwriter. Bästa låten var nya singeln "Dim Red Light (Make It Shine)".
Det släpptes några riktigt bra covers under året, bl a:
Tom Morello featuring Bruce Springsteen and Eddie Vedder – "Highway to Hell" (AC/DC)
Green Day – "Rock and Roll All Nite" (Kiss)
John Fogerty – "No Love in You" (Carla Olson & The Textones)
John Mellencamp – "Street Fighting Man" (The Rolling Stones)
Patti Smith – "One Too Many Mornings" (Bob Dylan)
Några andra bra låtar under året var "Polyanna" (Green Day), "Wasted Days" (John Mellencamp featuring Bruce Springsteen), "Själ och hjärta" och "Decembernatt" (Lars Winnerbäck), "Scorched in Georgia" (Van Bowers), "All Over the Road" (Blackberry Smoke), "Let's Get the Band Back Together" (The Dictators), "State of the Art" (Jesse Malin), "Dustland" (The Killers featuring Bruce Springsteen) och This Is Not Utopia (The Offspring).
Spellista på Spotify
Videos
Blackberry Smoke
,
Bruce Springsteen
,
Bruce Springsteen & The E Street Band
,
Bryan Adams
,
Don DiLego
,
Dropkick Murphys
,
Eddie Vedder
,
Green Day
,
Guns N' Roses
,
Hannah Aldridge
,
Jason Ringenberg
,
Jesse Malin
,
Jimmy Barnes
,
John Fogerty
,
John Mellencamp
,
Lars Winnerbäck
,
Melissa Etheridge
,
Nisse Hellberg
,
Patti Smith
,
Thåström
,
The Cold Stares
,
The Dictators
,
The Georgia Satellites
,
The Killers
,
The Offspring
,
Tom Morello
,
topplista
,
Van Bowers
,
Volbeat