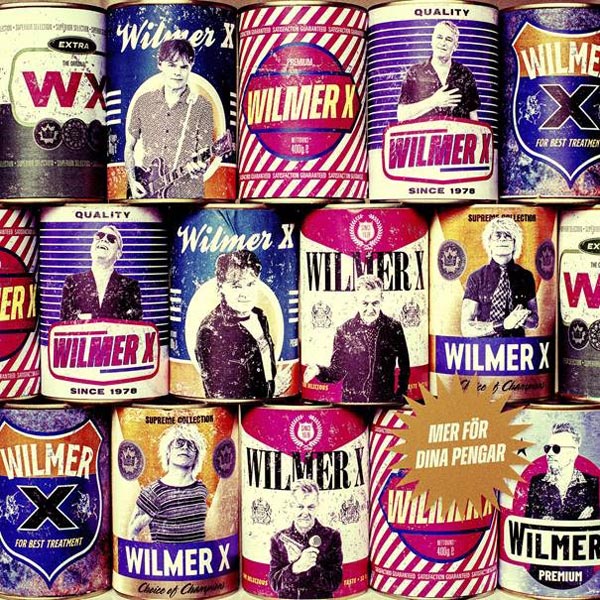 Bästa album
Wilmer X – Mer för dina pengar
Bryan Adams – So Happy It Hurts
Sator – Return of the Barbie-Q-Killers
Cory Branan – When I Go I Ghost
Hoodoo Gurus – Chariot of the Gods
Svenska
Wilmer X – Mer för dina pengar
Live
The Georgia Satellites – Lightnin' in a Bottle – The Official Live Album
Bästa låtar
Wilmer X – Slickar den hand som slår
Wilmer X – Nu eller nästa liv
Sator – Brown Eyed Son
Cory Branan – When in Rome, When in Memphis
Wilmer X – Fin blick för spelet
Tom Petty & The Heartbreakers – Knockin' on Heaven's Door
John Mellencamp – Smart Guys
Wilmer X – Betala bandet
The Georgia Satellites – I Wanna Be Sedated / Shake Rattle & Roll
Bryan Adams – I Ain't Worth Shit Without You
Svenska
Wilmer X – Slickar den hand som slår
Bästa konserter
Wilmer X – Kulturbolaget, Malmö (30/9)
Wilmer X – Kulturbolaget, Malmö (1/10)
Green Day – Forum, Köpenhamn
Pearl Jam – Royal Arena, Köpenhamn
Ulf Lundell – Folkets Park, Malmö
Guns N' Roses – Sweden Rock Festival, Norje
The Warner E Hodges Band – Sweden Rock Festival, Norje
D-A-D – Sweden Rock Festival, Norje
Brian Fallon – Pustervik, Göteborg
D-A-D – Kulturbolaget, Malmö
Svenska
Wilmer X – Kulturbolaget, Malmö (30/9)
Musikåret
2022 var ett grymt bra konsertår – äntligen var pandemin över och jag fick se alla framflyttade konserter. Musikåret dominerades helt av Wilmer X – de gjorde det bästa albumet, bästa låten och bästa konserterna.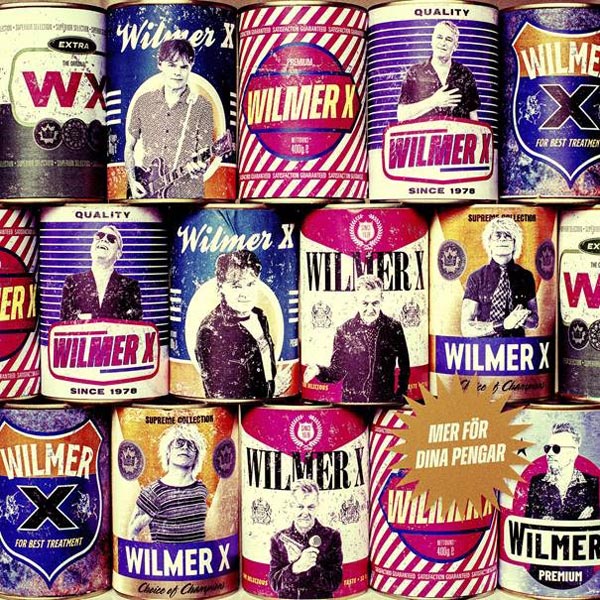 Årets i särklass bästa skiva är Wilmer X "Mer för dina pengar" – deras första studioalbum sedan 2005. Det är en helt lysande platta som också innehåller årets bästa låt "Slickar den hand som slår". Men där finns även andra kanonlåtar som "Nu eller nästa liv", "Fin blick för spelet", "Betala bandet", "Mer för dina pengar", "En mot en" och "Skuggorna blir längre för dej".
Inte nog med att Wilmer X gjorde årets album och årets låt – de gjorde också årets 2 bästa konserter. Höstturnén startade den 30 september på Kulturbolaget i Malmö. KB var förstås utsålt och Wilmer X var makalöst bra. Nästan alla låtar var kanonbra, men allra bäst var "Hon är ihop med en insekt", "För dum för pop", "Jag flippar ut", "Slickar den hand som slår", "Spela under hot", "Blod eller guld" och "Om en hund mådde så här".
Dagen efter såg jag nästa konsert med Wilmer X på KB. De var åter på ett strålande spelhumör och konserten var i stort sett lika bra som den jag hade sett dagen före. Jag såg även Wilmer X på The Tivoli en månad senare, vilket även det var en kanonkonsert.
I början av juni såg jag Green Day live på Forum i Köpenhamn. Green Day är ett av världens bästa liveband och var återigen helt fantastiska att se. De bästa låtarna var "Minority", "Know Your Enemy", "When I Come Around", "Basket Case", "Good Riddance (Time of Your Life)" och "American Idiot".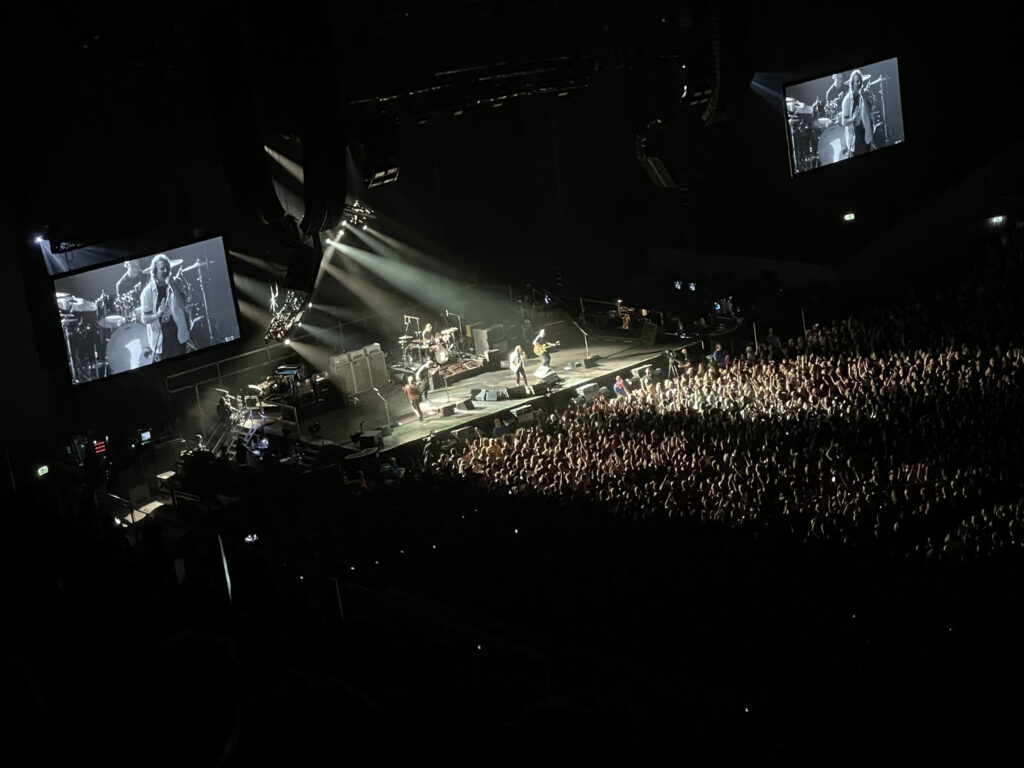 På min födelsedag såg jag för första gången Pearl Jam live. Även om de har några riktiga kanonlåtar har jag aldrig lyssnat jättemycket på Pearl Jam. Jag hade läst att de var bra live, men att se skulle vara så här bra hade jag aldrig kunnat föreställa mig – herregud vilken konsert det var. Och publiken på 17 000 personer denna kväll på Royal Arena är bland det bästa jag någonsin sett på en rockkonsert. De bästa låtarna var "Alive", "Rockin' in the Free World", "Jeremy", "Even Flow", "Corduroy" och "Lukin".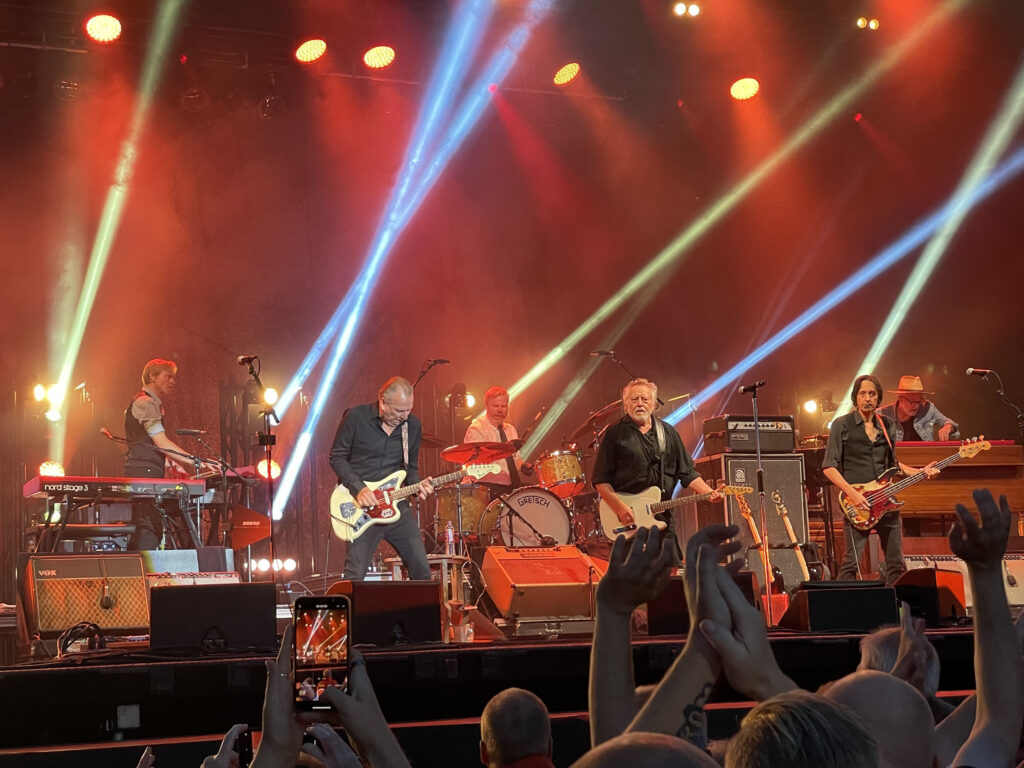 Jag har nu sett Ulf Lundell live 20 gånger genom åren och han är fortfarande otroligt bra. I somras såg jag honom först på Kronovalls Slott utanför Tomelilla och en vecka senare på Folkets Park i Malmö. Konserten på Kronovall var bra, men i Malmö spelade han fler av sina bästa låtar så den var ännu bättre. Bästa låtarna i Malmö var "Hon gör mej galen", "Förlorad värld", "Kär och galen", "Lycklig, lycklig", "Chans", "Om sommaren", "Omaha" och "Kapten Kidd".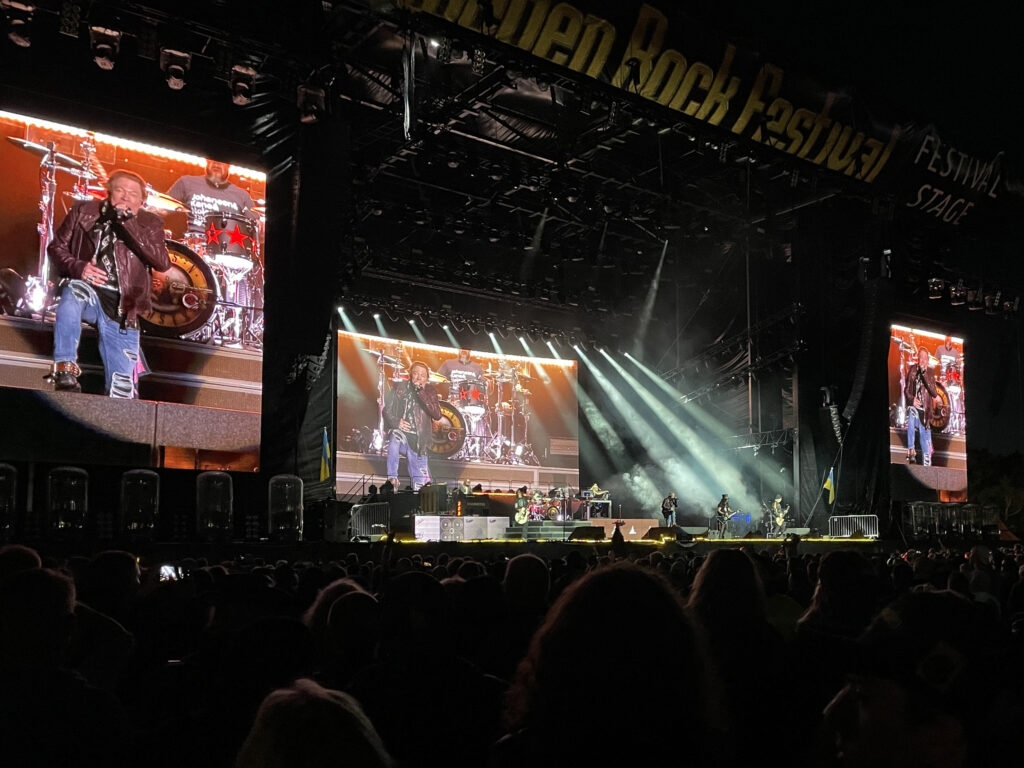 I juni var det äntligen dags för Sweden Rock Festival i Norje igen. De bjöd på massor av bra band – t ex Guns N' Roses, Dropkick Murphys, D-A-D, Volbeat, The Warner E Hodges Band, Saxon, Social Distortion, Accept, The Hellacopters, Bonafide och Eclipse.
Guns N' Roses var det bästa bandet på Sweden Rock och de spelade massor av bra låtar. Allra bäst var "Sweet Child O' Mine", "Paradise City", "Welcome to the Jungle", "Nightrain", "November Rain", "Estranged", "Shadow of Your Love", "Rocket Queen", "You Could Be Mine" och "Back in Black".
The Warner E Hodges Band bjöd på en helt magisk konsert. Frågan är om de inte gjorde det bästa framträdandet av alla band under Sweden Rock Festival 2022. Bästa låtar: "White Lies", "Take Me Home, Country Roads", "Holidays in the Sun" och "Rockin' in the Free World".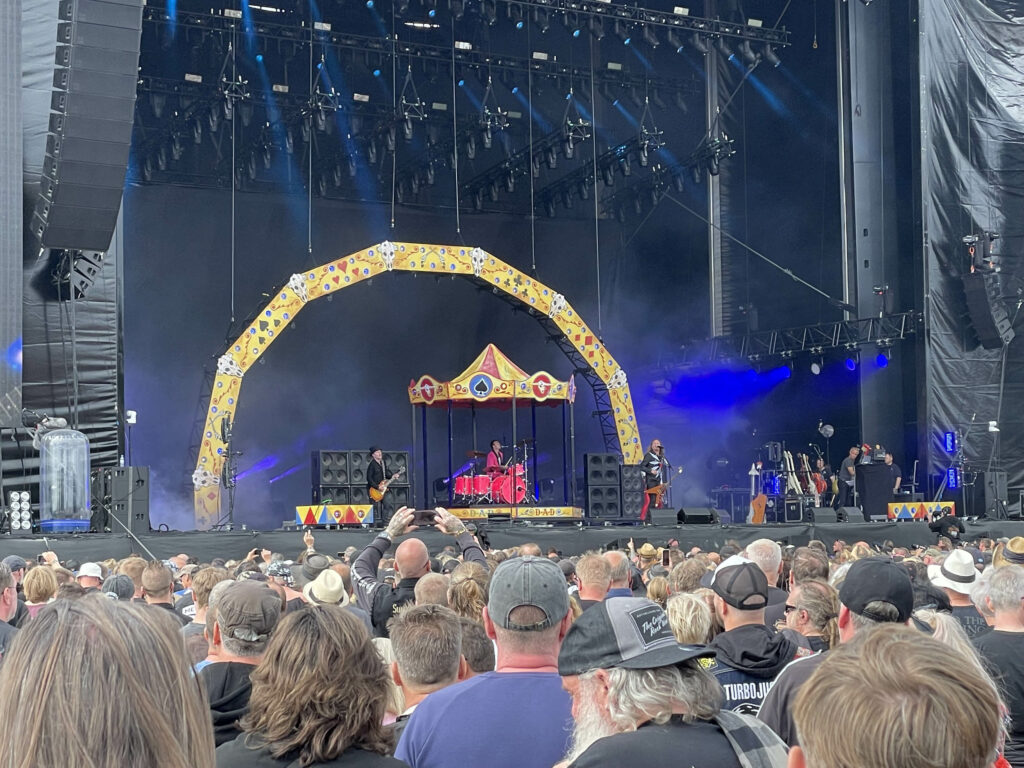 Jag såg 2 grymt bra konserter med D-A-D under året. D-A-D har ibland lite spektakulära scenbyggen. På Sweden Rock ser det ut som ett litet tivoli. Trummisen Laust Sonne sitter inne i en karusell som snurrar då och då. På hösten såg jag dem även live på KB i Malmö, där de avslutade en härlig rockkväll som hade inletts med The Nomads och Sator.
The Gaslight Anthem är ett av de bästa band som kommit fram under 2000-talet. När bandet lade av startade Brian Fallon en solokarriär. I april såg jag honom live för första gången. Konserten är bara en lite dryg timme lång, men avslutningen är helt magisk. Det är bland det bästa jag sett live på år och dag. "Rosemary" och "A Wonderful Life" är makalöst bra. Det här är precis den rock'n'roll jag alltid älskat. Dagen efter konserten kommer en härlig nyhet. The Gaslight Anthem kommer att återförenas, spela in en ny skiva och ge sig ut på turné.
2022 bjöd även på en rad andra kanonbra konserter: Iron Maiden i Göteborg, Lars Winnerbäck i Varberg, Bryan Adams i Malmö, Thåström i Malmö och Helsingborg, Sator i Malmö, The Supersuckers i Malmö, Malurt i Helsingör, Jesse Malin i Göteborg och George Thorogood & The Destroyers i Köpenhamn.
The Georgia Satellites "Lightnin' in a Bottle" är deras första officiella livealbum. Det är makalöst bra och innehåller bl a låtarna "Keep Your Hands to Yourself", "Sheila", "Battleship Chains", "Games People Play", "Railroad Steel" och covern "I Wanna Be Sedated / Shake Rattle & Roll".
Bryan Adams studioalbum "So Happy It Hurts" var bra. Bästa låtarna är "So Happy It Hurts", "Kick-Ass", "I Ain't Worth Shit Without You", "I've Been Looking for You" och "Just About Gone". Dessutom släppte han 3 digitala album: "Pretty Woman – The Musical" och en rad nyinspelningar av många av sina största hits på "Classic" och "Classic Pt. II".
Sator släppte coverskivan "Return of the Barbie-Q-Killers" med låtar som "Brown Eyed Son", "Rocket and a Rose", "Get Out of My Way" och "Dog Eat World".
Cory Branan släppte albumet "When I Go I Ghost" som är bra. "When in Rome, When in Memphis" är en helt suverän låt, men även "One Happy New Year", "Come on If You Wanna Come" och "O Charlene" är bra.
Hoodoo Gurus album "Chariot of the Gods" är också bra. Bästa låtarna är "World of Pain", "Get Out of Dodge", "Carry on" och "Hang with the Girls".
Dan Bairds sidoprojekt The Chefs släppte albumet "Sing for Your Supper". Bästa låtarna är "Nobody Left to Blame", "Goin' Back to Right Now" och "In and Outta Style".
Tom Petty & The Heartbreakers livealbum "Live at the Fillmore, 1997" innehåller massor av låtar, bl a en lång rad covers. De bästa är "Knockin' on Heaven's Door", "Johnny B. Goode", "(I Can't Get No) Satisfaction", "You Really Got Me" och "It's All Over Now".
Några andra bra låtar under året var "Smart Guys" (John Mellencamp), "Summer of Drugs" och "The Tracks of My Tears" (Soul Asylum), "James Connelly" och "The Bonny" (Dropkick Murphys), "This Road of Mine" och "A Song of Liberty" (Flogging Molly), "Going Crazy" och "Yeah, I Like You" (The Goo Goo Dolls), "One of Those Days" (Ozzy Osbourne), "Ya Gotta Go Crazy" (Bodeans), "Jumpin' Jack Flash" (The Waterboys), "What Becomes of the Brokenhearted" (Bruce Springsteen), "Nasty Piece (of Work)" (True Lies) och "Love Yourself" (Sophie B. Hawkins).
Spellista på Spotify
Videos
BoDeans
,
Brian Fallon
,
Bruce Springsteen
,
Bryan Adams
,
Cory Branan
,
D-A-D
,
Dropkick Murphys
,
Flogging Molly
,
George Thorogood & The Destroyers
,
Green Day
,
Guns N' Roses
,
Hoodoo Gurus
,
Iron Maiden
,
Jesse Malin
,
John Mellencamp
,
Lars Winnerbäck
,
Malurt
,
Ozzy Osbourne
,
Pearl Jam
,
Sator
,
Saxon
,
Social Distortion
,
Sophie B Hawkins
,
Soul Asylum
,
The Chefs
,
The Georgia Satellites
,
The Goo Goo Dolls
,
The Supersuckers
,
The Warner E Hodges Band
,
Tom Petty & The Heartbreakers
,
True Lies
,
Ulf Lundell
,
Volbeat
,
Wilmer X