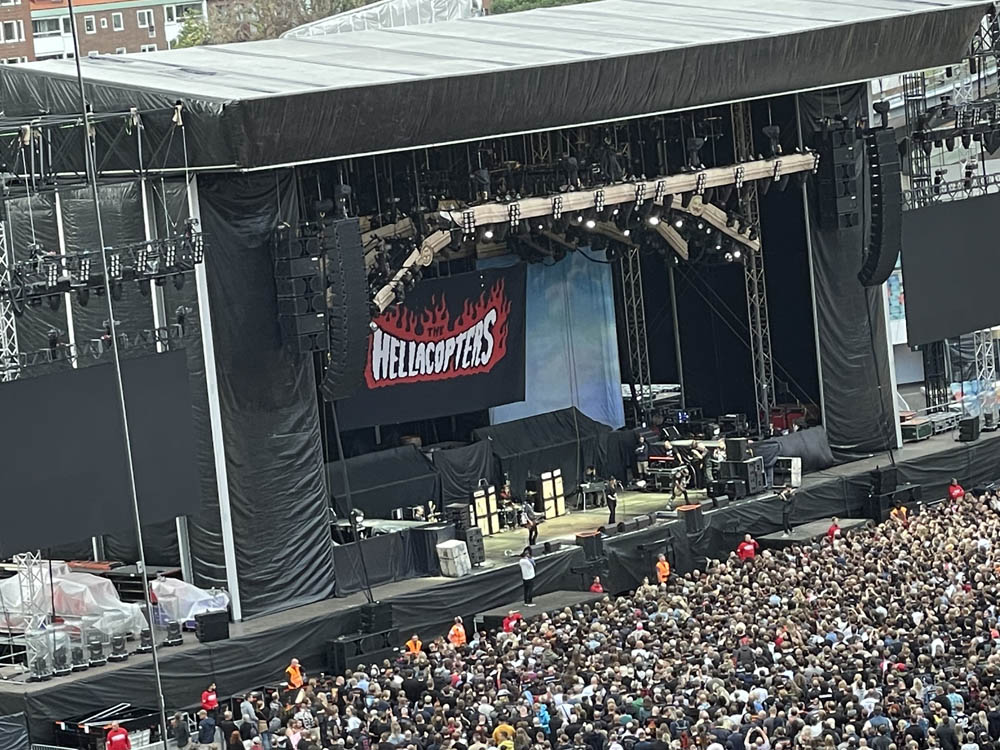 The Hellacopters live i Göteborg
Den 22 juli 2022 såg jag The Hellacopters live när de var förband åt Iron Maiden på Ullevi i Göteborg.
Jag gillar The Hellacopters och hade sett dem live 3 gånger tidigare – senaste på Sweden Rock Festival för drygt en månad sedan.
The Hellacopters öppnade mycket bra med "Hopeless Case of a Kid in Denial" och "You Are Nothin'".
Som 3:e låt kommer spelningens bästa låt. "Carry Me Home" är en lysande rocklåt. Fullt ös på bandet, inte minst Dregen på gitarr.
Som så ofta för förband är ljudet tyvärr inte det allra bästa. The Hellacopters verkar inte bry sig av detta utan rockar på rejält.
"Soulseller" är bra, liksom "Toys and Flavors". Lite senare kommer "Reap a Hurricane". Nicke Andersson är bra på sång och gitarr.
The Hellacopters avslutar med "By the Grace of God" och med ösiga "(Gotta Get Some Action) Now!".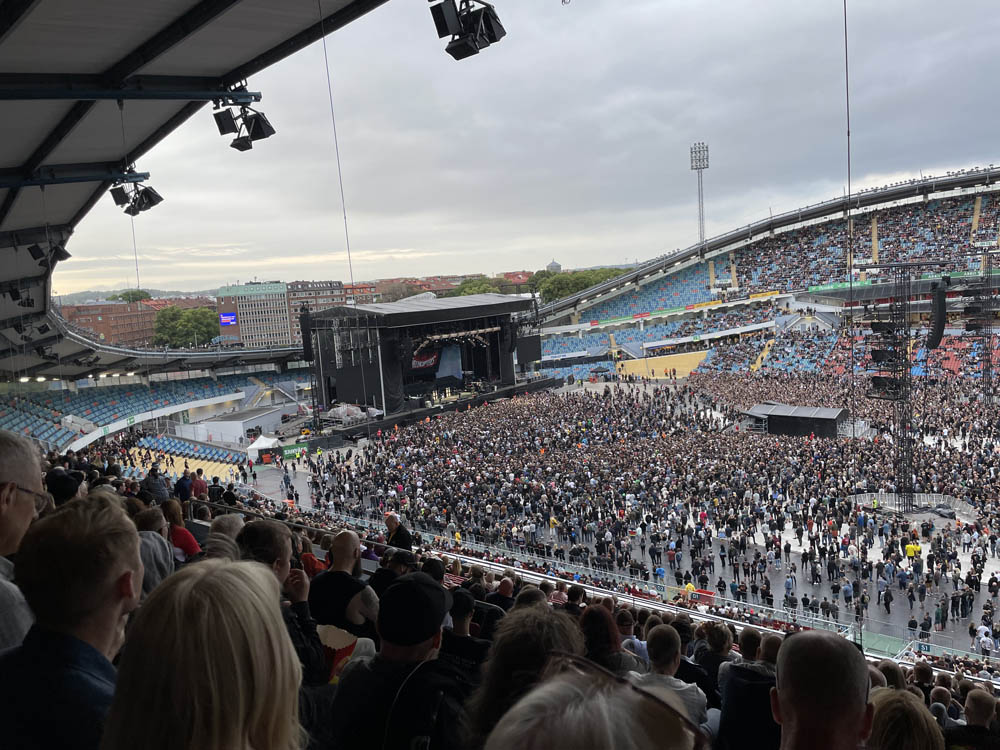 Någon filmade hela spelningen:
The Hellacopters
Nicke Andersson (sång, gitarr)
Dregen (gitarr, sång)
Robert Eriksson (trummor)
Anders Lindström (klaviatur, tamburin, sång)
Övriga musiker
Dolf De Borst (bas, sång)
Headliner
Publik
61 867 st